Damage along the Lincoln Mall following Saturday night protests
Crews are cleaning up Lincoln after the second night of intense protests after the wrongful death of George Floyd sparked outrage.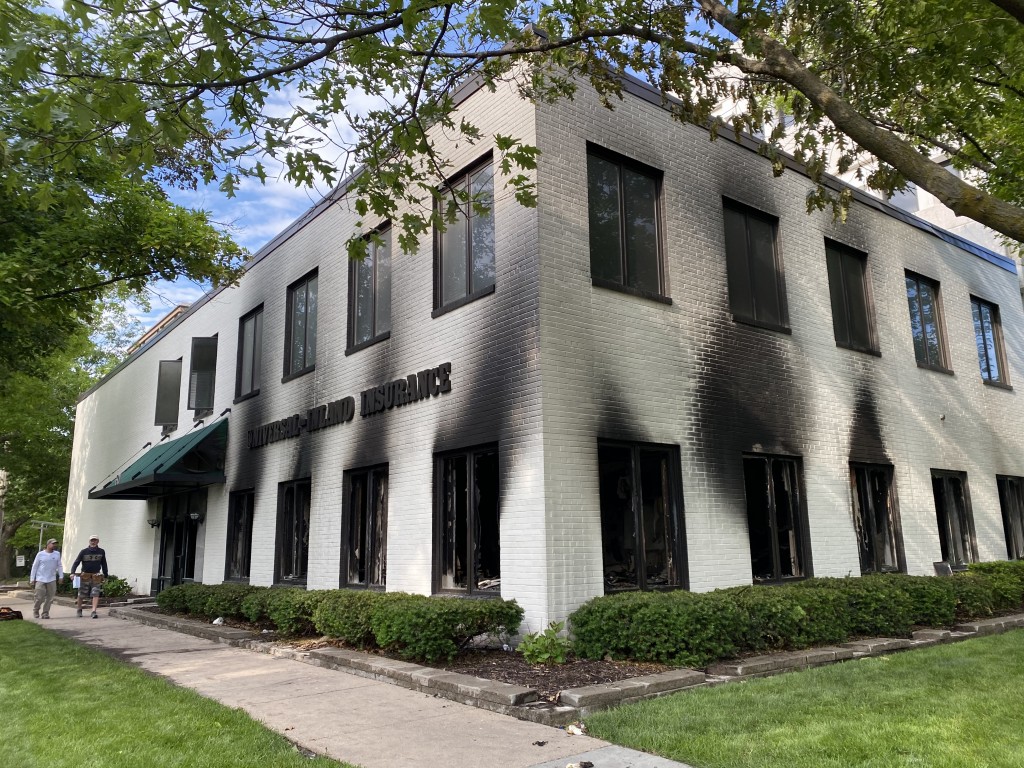 Volunteers and city crews are along the Lincoln Mall this morning cleaning up what's left from last night's protest, which turned violent around midnight Saturday night.
From the Hall of Justice to the Capitol building, most windows along the road have been shattered and buildings are covered in graffiti, most of which include references to police.
The Universal-Inland Insurance building was burned during the riot, leaving little behind.
Channel 8 News will be following the cleanup process and other events that unfold throughout the day. Stay tuned for updates online and on our social media pages.