Deaf Nebraska wrestler feels wronged by NSAA
A Nebraska high school senior says he was cheated during a wrestling match and the Nebraska Commission of Deaf and Hard of Hearing are fighting along with him.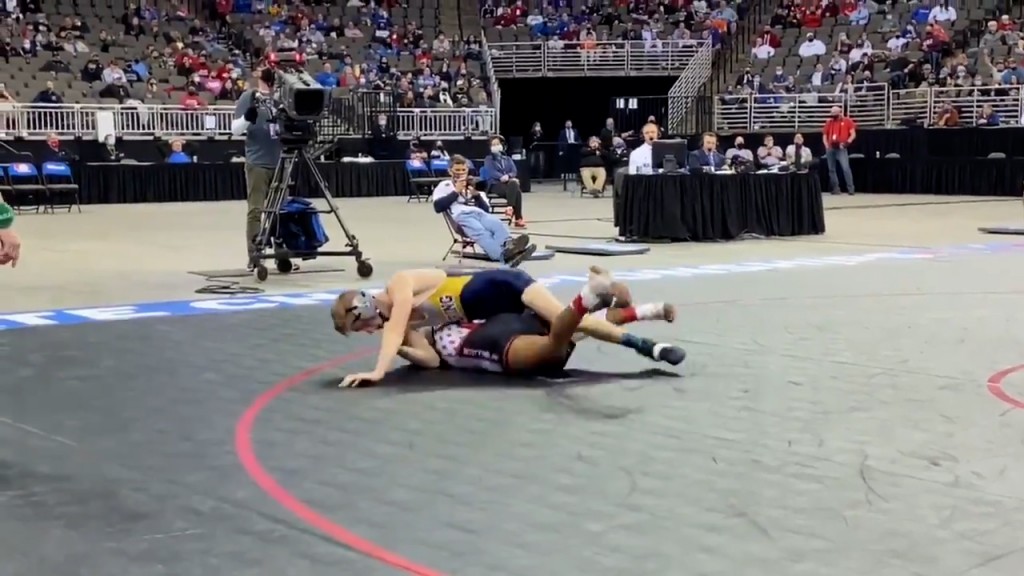 LINCOLN, Neb. (KLKN) – A Deaf Gering high school senior says he was cheated during one of his wrestling matches when the referee did not use hand signals, according to the wrestler.
Wrestling has been Paul Ruff's passion for the past 12 years and has called the mat his second home even with a hearing disability. The Gering, Nebraska Senior has been Deaf since birth, but that's never stopped him from succeeding in his favorite sport until recently.
This past weekend at the State Wrestling Tournament in Omaha, Ruff says he was cheated when the referee in his last match of his high school career did not engage in hand motions like he was supposed too.
"At first I saw Paul Garcia celebrating. I didn't understand why because I didn't know what was going on because I saw the point," Paul Ruff said. "I didn't understand why he got the point."
When Ruff wrestles he takes his Cochlear Implant out of his right ear so the expensive piece doesn't get crushed.
Refs are notified ahead of time that Ruff is Deaf and that they (refs) have to make hand signals during the match for him (Ruff) so he knows what's going on. In most cases, Ruff said officials usually are great about it, but not in this case. He says the referee did not do what he was supposed to even though his own coach made sure the official was aware before and during the match.
Paul was confused and shocked when he put two and two together and realized the match was already over.
"I was crushed by it and I was very saddened about it, but you know that was probably one of the worst ways possible to lose for me," Ruff said. "I never thought that was a way to lose a state finals match and I was very crushed by it."
Now the Ruff family is fighting back.
His family and the Nebraska Commission for the Deaf and Hard of Hearing has teamed up to prove the Nebraska School Activities Association did not provide a fair match. They are requesting an apology from the referee, the NSAA as a whole and would like a rematch due to an unfair playing field.
Ruff wants the organization to recognize kids with disabilities so this doesn't happen to anyone else. Although this situation was upsetting for Ruff, he said this incident will not stop him from hitting the mat again.
"I'll wrestle in college no matter what," Ruff said. "It's a passion, I'm just going to let this motivate me and become a better wrestler."