"Defend Roe" rally brings out abortion rights supporters in Lincoln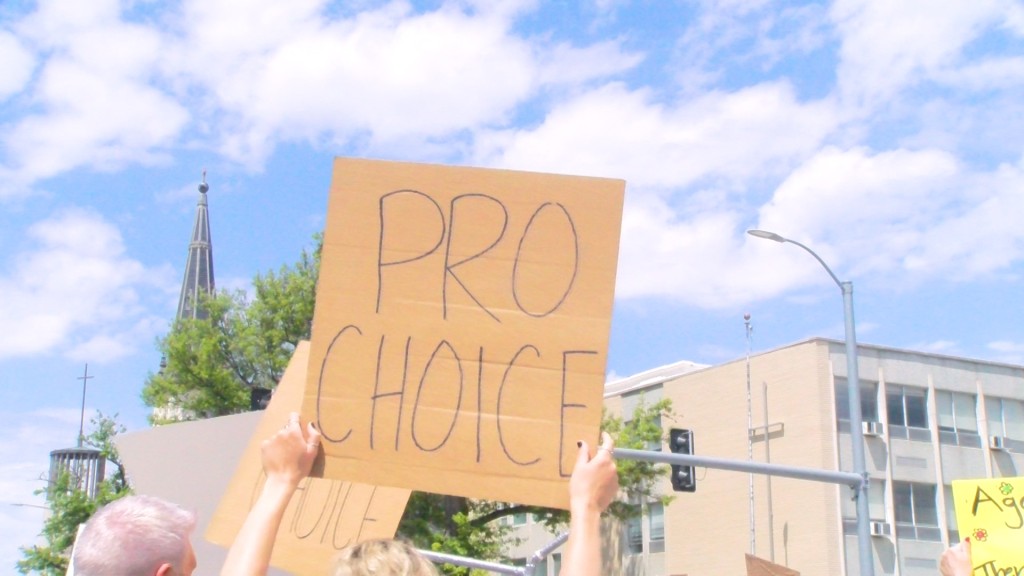 LINCOLN, Neb. (KLKN)- On Sunday, dozens of abortion rights advocates rallied in favor of protecting Roe v. Wade at Lincoln's capital.
Advocates protested following the potential abortion ban in the SCOTUS draft that leaked nearly three weeks ago.
Abortion rights advocates like Alisibeth Tolliver emotionally called out opponents to consider the decision.
"Keep your laws off your laws off my body and every woman's body that you know," she said. "We can't let this happen."
Nebraska Governor Pete Ricketts has clearly voiced his stance on pro-life, even planning to call a "special session" to pass a total abortion ban if Roe v. Wade is overturned.
"I believe life begins at conception and those are babies too," Ricketts said. "So if Roe v. Wade, which was a horrible, constitutional decision, uh, gets overturned by the Supreme Court, which we're hopeful of, here in Nebraska, we're going to take further steps to protect those pre-born babies."
"People say that Nebraska is a pro-life state, it's a pro-choice state," said Senator Patty Pansing Brooks, who attended the rally to chime in on the ongoing conversation.
"It's about women's bodily autonomy and we have to stand up and speak out," Pansing Brooks said.
The Supreme Court has not said the draft is a final opinion and the court's official ruling won't be made until late June.