Demo fleet of e-bikes coming to Lincoln in March
A fleet of electric pedal-assist bikes is slated arrive in Lincoln in March.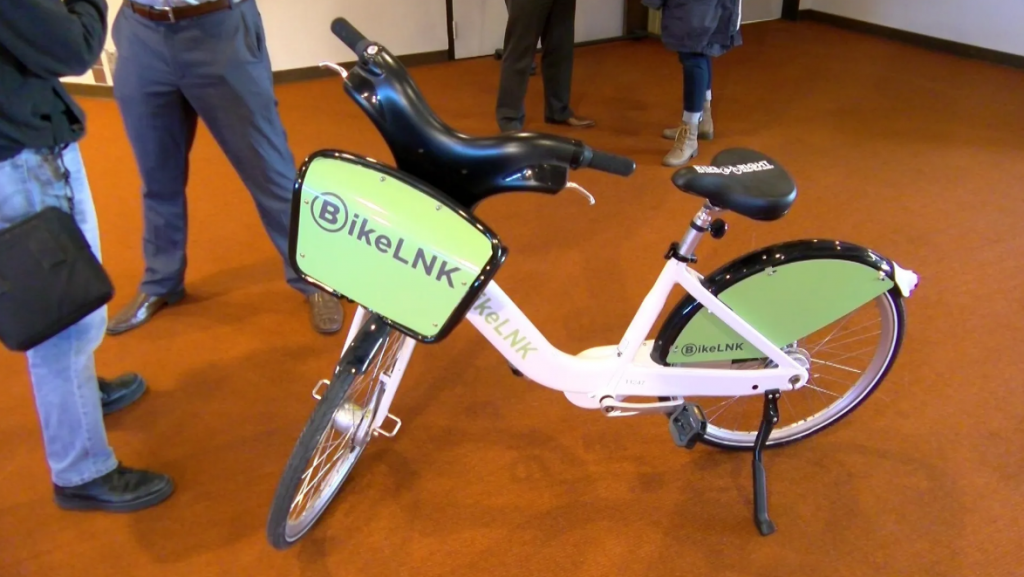 A fleet of electric pedal-assist bikes is slated arrive in Lincoln in March.
In a news release Friday, BikeLNK, a public bike share system owned by the City of Lincoln and operated by Heartland Bike Share, said the bikes are a demo fleet of BCycle Electric bikes which assist riders as they pedal up to 17 miles per hour.
Officials say there is no additional cost to use an e-bike for those with a valid BikeLNK pass.
Users turn on the bike with a button located on the handlebars. The bikes are programmed to match the rider's power while pedaling.
BikeLNK plans to have a "home base" station for the bikes to be at each day to ensure they rotate around the system. The bikes will start at the "home base" station each morning and be brought back to the station three more times throughout the day.
On Monday, March 2nd, the bikes will start at the 11th & P station located right outside Embassy Suites. Riders can locate the bikes using the BCycle app, which will be shown with a little lightning bolt symbol on the station icon. The bikes will be available until the end of April.
The demo bikes are the same model as the 90 electric pedal-assist bikes in Omaha's bike share program, Heartland B-cycle.
"BikeLNK is excited to take bike share to the next level in Lincoln by empowering them with a BCycle demo of 5 electric assisted bicycles," BikeLNK City Manager Jamie Granquist said in the news release. "The community has really embraced bike share, generating over 77,000 trips on traditional bikes thus far. Let's keep rolling into the future, Lincoln!"
City officials said the bikes can provide a sustainable choice for micro mobility.
"Innovative technology in transit, such as electric-pedal assist bikes, can help cities meet the needs of increased demand on infrastructure by providing accessible options for more community members to enjoy," Assistant LTU Director Loonie Burklund said.