Despite the weather, Railyard draws hundreds of Husker fans
The Huskers suffered a 52-17 loss to the Buckeyes.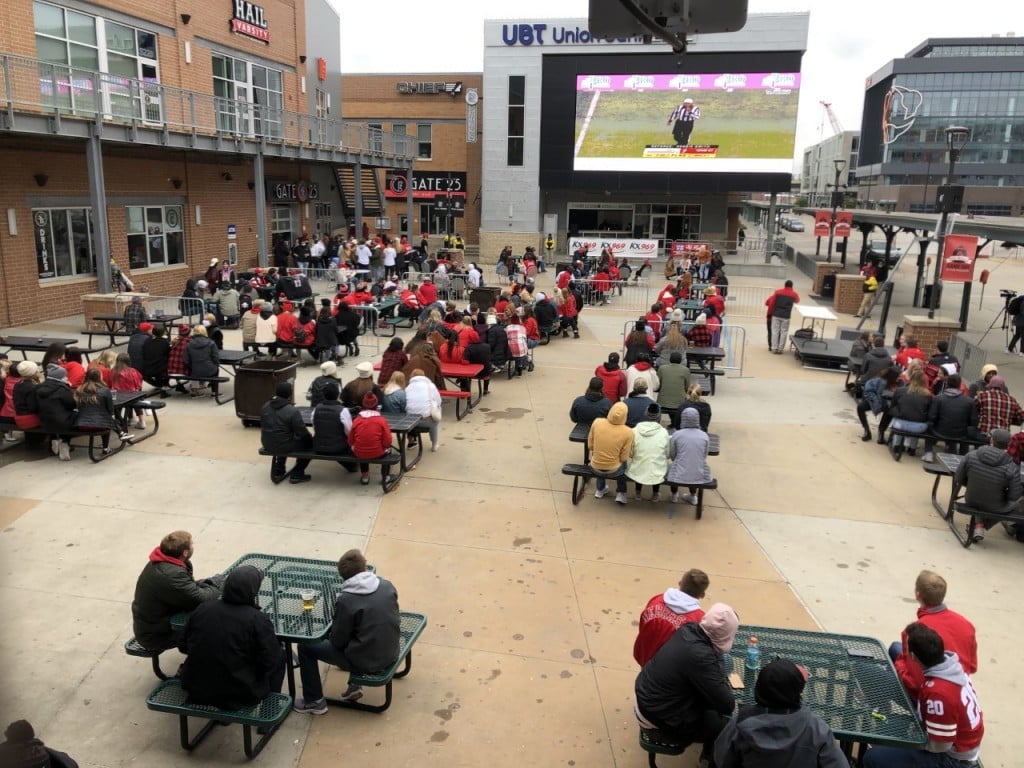 LINCOLN, Neb. (KLKN) – Hundreds of Husker fans gathered at the Railyard on Saturday to watch Nebraska take on Ohio State.
"It feels amazing," Alexis Mayse said. "I'm excited. It felt like Christmas morning when I woke up. It's Husker game day and I'm ready to see the Huskers play."
Despite the 30 degree weather, some fans showed up hours before kick-off.
"It's been like a year since we've had Husker game day," Kellse Embretson said. "No matter the weather, we're out here to celebrate."
Big Ten cities across the country expressed concern over the start of football. On Tuesday, 11 mayors throughout the Big Ten sent a letter to conference officials asking for more "practical measures" to slow the spread of COVID-19. Not listed in the letter are the mayors of Urbana-Champaign, IL (University of Illinois), Newark, NJ (Rutgers) and Lincoln.
Those in attendance at the Railyard said they felt comfortable with the DHM guidelines in place for Nebraska.
"I feel extremely safe. We all have our masks on. If we don't have our masks on, we're socially distanced enough. I think it's very safe the way they set it up," Mayse said.
Groups of more than eight people are not allowed, guests must maintain a six-feet distance from each other and everyone must remain seated while watching the game. At the Railyard on Saturday, fans did jump out of their seats when the Huskers scored a touchdown, but those in attendance said for the most part people were following the DHM.
"People are sitting down," Collin Simpson said. "We're following protocol. Nobody really knows what we need to do, but they're making sure to keep telling us."