DEVELOPING: 1 dead, 1 detained in Tennessee school shooting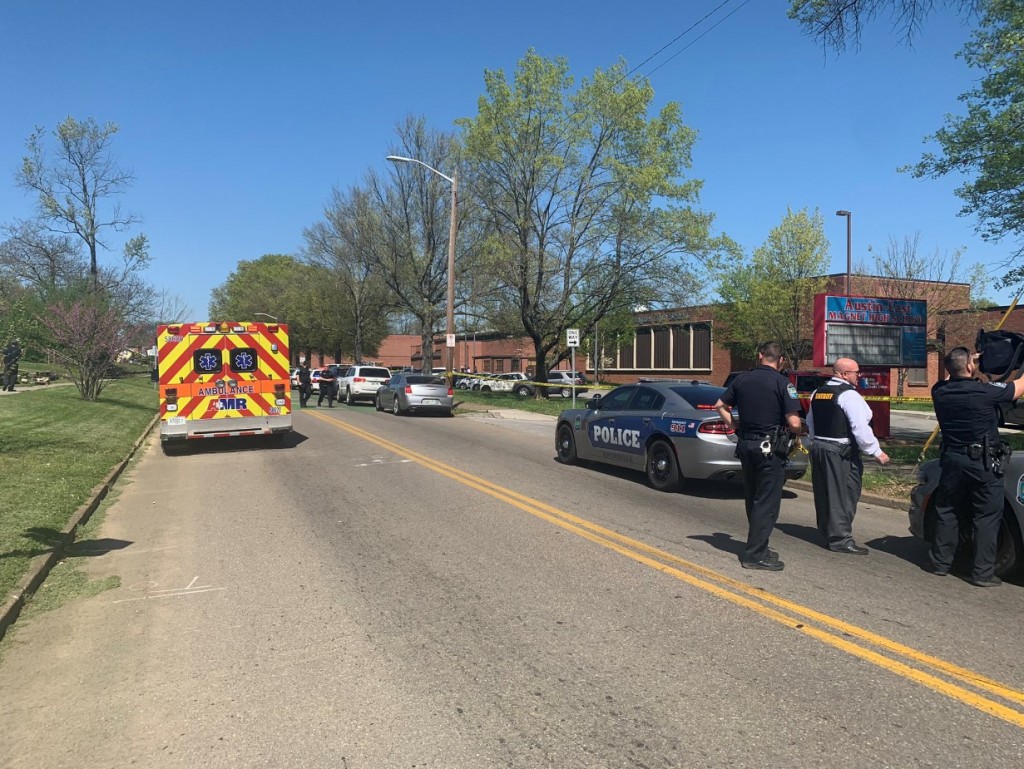 KNOXVILLE, Tenn. (KLKN) — UPDATE: KDP officers originally responded to the high school on a report of a possibly armed male inside the building around 2:15 pm CDT.
When officers approached the suspect, shots were fired.
A KPD officer was struck by at least one bullet. He was taken to a local hospital with non-life-threatening injuries. Knoxville Mayor Indya Kincannon visited the officer and said he is in good spirits and that he'd rather have this happen to him than someone else.
According to KPD, one male was pronounced dead on the scene, while another was detained for further investigation. There are on other gunshot victims.
The Bureau of Alcohol, Tobacco, Firearms, and Explosives (ATF) responded to the scene just after 3:30 pm to assist local law enforcement. the Tennessee FBI Office also has agents on scene.
MEDIA: TBI agents are responding to a shooting incident in the area of Austin-East High School in Knoxville. PIO @TBILeslie is en route. Additional information will be provided when possible.

Follow this thread for updates. pic.twitter.com/XAFswmayLj

— Tennessee Bureau of Investigation (@TBInvestigation) April 12, 2021
---
A shooting unfolded at a Tennessee high school Monday afternoon, according to the Knoxville Police Department (KPD).
KPD says multiple gunshot victims have been reported, including one police officer. Several law enforcement agencies are on the scene.
Multiple agencies are on the scene of a shooting at Austin-East Magnet High School. Multiple gunshot victims reported, including a KPD officer. The investigation remains active at this time. Please avoid the area. pic.twitter.com/ViQirnQSpx

— Knoxville Police TN (@Knoxville_PD) April 12, 2021
According to a tweet by Knox County Schools Superintendent Bob Thomas, the building has been secured.
Officers have set up a secure site at a baseball field behind the school where parents can pick up their kids.
Knox County Schools is responding to a shooting that occurred this afternoon at Austin-East Magnet High School. We are gathering information about this tragic situation and will provide additional information as soon as possible.

— Bob Thomas (@KnoxSchoolsSupt) April 12, 2021
The investigation is still active.
This is a developing story and we'll keep you updated as new details are released.
v