Disability Pride Day held at Nebraska State Capitol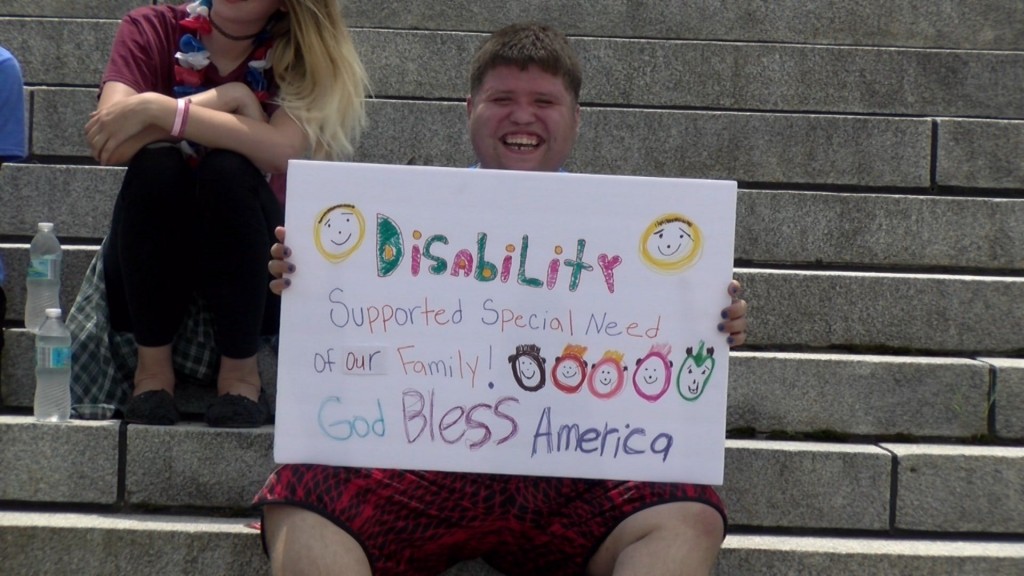 The month of July is national disability pride month.

Here in Lincoln it was celebrated today at the Nebraska State Capitol building.
A group of a hundred people gathered on the north steps of the capital building to celebrate and speak with state legislators.
Kathy Hoell, who is the executive director of the Nebraska Statewide Independent Living Council, wants to change negative attitudes about people with disabilities and speak with state legislators about protecting their rights.
"It's time for us to come together and advocate for the things that are important for people with disabilities to have a full and inclusive life," said Hoell.
The event featured multiple speakers, and appearances from a few state senators, including, Matt Hansen, Lynne Walz, Sarah Howard and Carol Blood.

"It's absolutely vital to make sure that we have everybody working together and the more voices that we bring in unison, the louder that it echoes throughout the halls of the capital," said Edison McDonald, who is with the ARC of Nebraska.
There was also a booth giving people the opportunity to register to vote.
A common misconception about the disabled community is that they can't work.
Erin Phillips' disability never stopped her.
"I hold two jobs. I hold two jobs and I love it," said Phillips.
Disability pride day events are typically held in July.
On July 26th, 1990, the groundbreaking federal Americans with Disabilities Act was signed into law.

"It's very important for the decision makers in our state to have a good understanding that people with disabilities are capable individuals with things to offer, they have skills to offer and that they are an important part of our community," said Denise Ghringer, a mother of a 22 year old son with a disability.

Event organizers set up a voter registration booth for many in attendance today.
They say to truly utilize their rights as Americans, they need to be able to exercise their right to vote.