Dog sends car rolling towards Lake Ogallala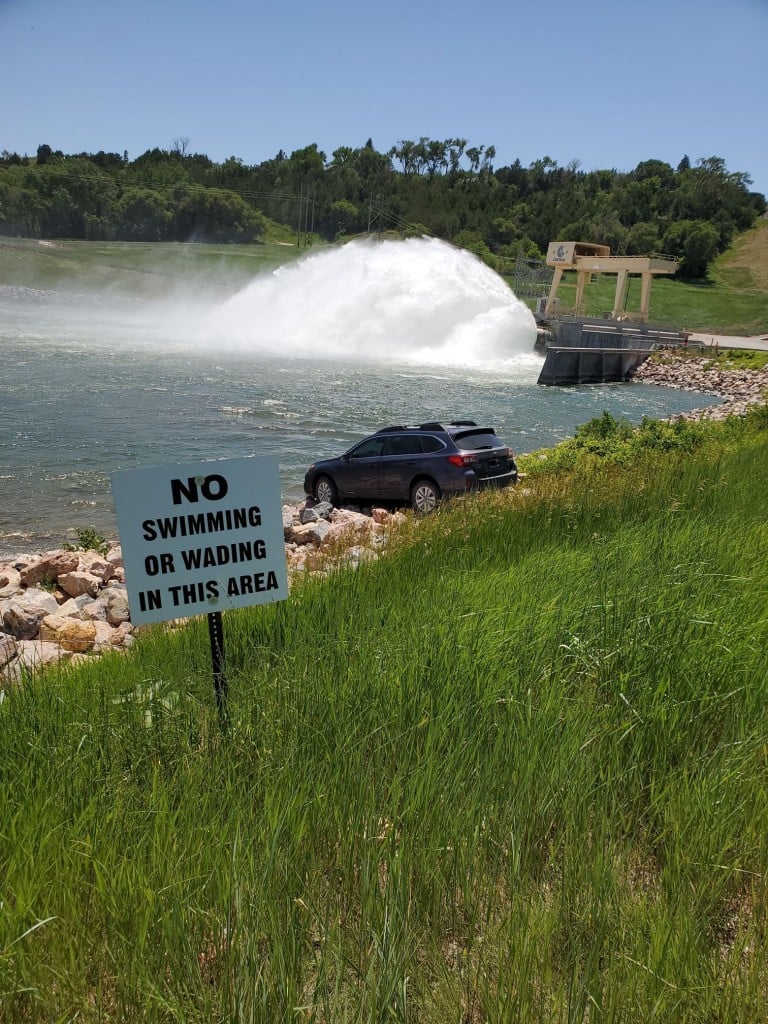 OGALLALA, Neb. (KLKN) –A Nebraska pup may be in the dog house this evening after it took it's owners car for a wild ride.
The Nebraska State Patrol tweeted a photo of a car on the edge of Ogallala Lake saying a dog knocked the car into gear which sent it rolling.
The dogs owner was said to be scoping out a good fishing spot on the lake when the pup took matters into it's own paws. Thankfully, officials say the rocks stopped the car from rolling into the lake and the owner was able to get it back in park.
No word on how long this driving pup may be in the dog house.