$202K winning lottery ticket sold at Lincoln U-Stop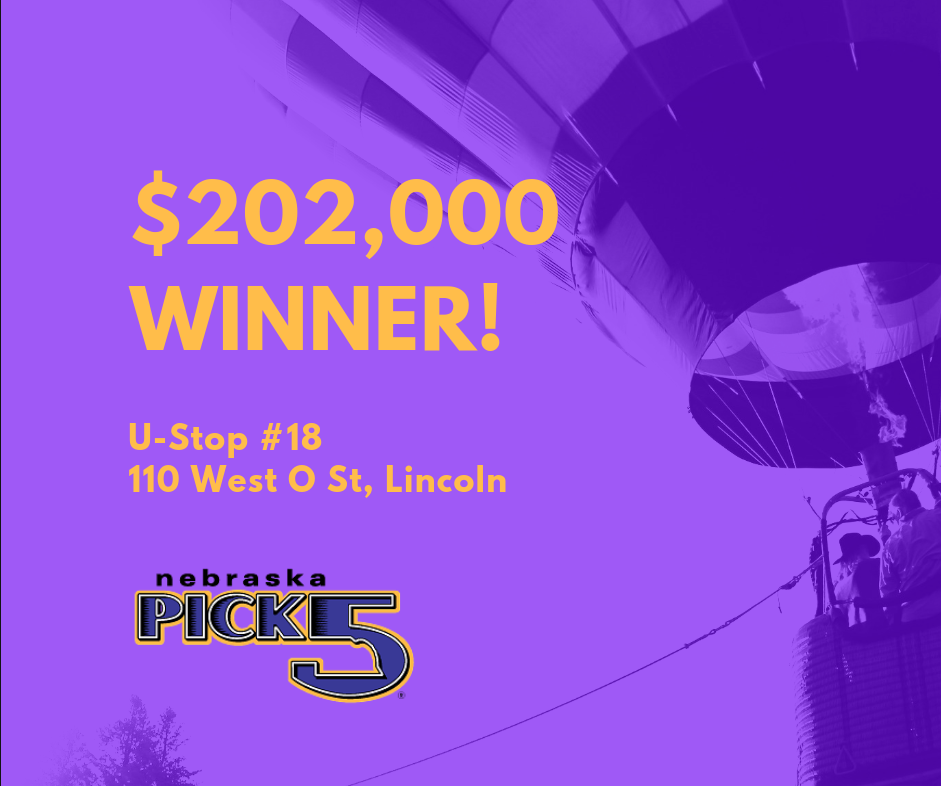 Someone who bought a lottery ticket at a Lincoln gas station woke up Monday morning quite a bit richer.
Nebraska Lottery said in a Facebook post that a winning Nebraska Pick5 ticket for Sunday's drawing was sold at the U-Stop at 110 West O Street in Lincoln.
The prize was $202,000, according to the post. The Pick 5 numbers for 08/04/2019 were 06, 10, 14, 32, 33.