Downtown Schuyler evacuates after work crews hit gas line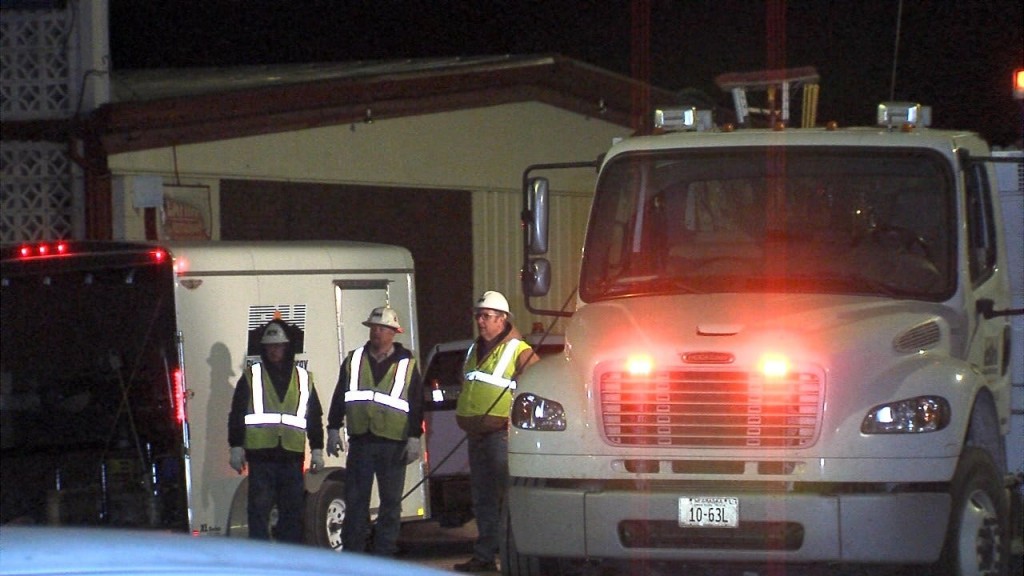 It was an unusual Wednesday afternoon in Schuyler, work crews were working on an old building when they hit a gas line. Officials immediately knocked on businesses doors to evacuate around 3:30 p.m.
"The whole area total was at least an 8 block area evacuation which included two banks, two grocery stores, the courthouse and city hall," Colfax County Attorney, Denise Kracl said.
The natural gas leak was in the area of 12th and B Streets. Crews had been working to demolish the old building since Monday. An employee at the bank says they quickly evacuated several blocks away.
"Hang up the phone you know, be very cautious you just need to get out right away and don't use the equipment because things can set off an explosion you know," Schuyler resident, Sue Kovar said.
The town has experienced gas leaks before, but nothing like this.
"I believe their have been gas leaks in the past but not that I am aware of that this high of caliber that requires such a large amount of evacuation," Kracl said.
Sue says Denise has been the person to get the most fast and accurate information from, it's something the town has really relied on since the March flooding.
"She was posting things on Facebook so we were actually following her where we were located at, waiting for the all clear sign," Kovar said.
Black Hills Energy was called to help assist with the incident, alongside the Schuyler Police Department and the Colfax County Sheriff's Office.
"Yes, today was an inconvenience but I am very happy to say that no one was injured which to us is the far most important thing and most of the businesses in town came right back and went right back to work," Kracl said.
Streets in downtown Schuyler were closed for a few hours and workers remained on site to make final repairs. They expect business to return to normal.