Dozens gather for rally to stop "cover-up" of AltEn plant in Mead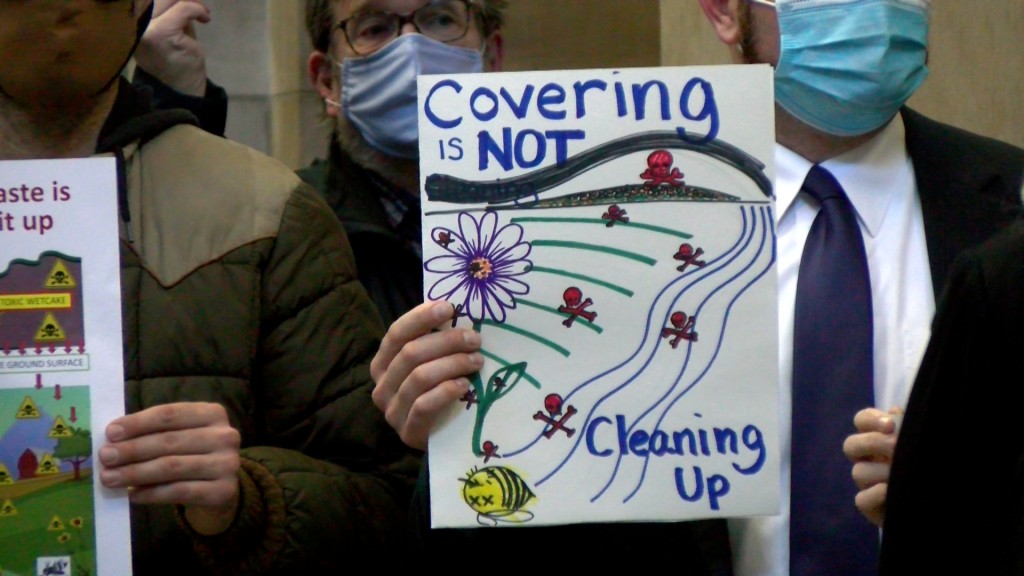 LINCOLN, Neb. (KLKN) – Dozens gathered Monday morning inside of the Capitol for a "Stop the Alt En Cover-Up" rally.
This week, a seed company will be covering up the mounds of byproducts that have contaminated the air and water in Mead with a substance called Posi-Shell, without putting any type of liner underneath.
Sen. Carol Blood says this is a literal cover-up in addition to the less than forthcoming information from the Nebraska State regulators.
Some who live in Mead say this is an environmental crisis happening too close to home.
"When you smell Mead, that's when you know you're home, it smells so bad, you can smell it from miles away coming down the highway, it's unbelievable," Todd Clark, a Mead resident said. "My kids, yeah, I don't know what's in the air they're breathing and that scares the crap out of me."
LR159, introduced by Senator Carol Blood and others, would call for an investigative committee to get to the root cause of this disaster and make recommendations to prevent similar disasters from happening in the future.