Drive-thru COVID-19 testing sites see changes as winter months approach
Drive-thru testing locations are being forced to make changes to keep workers safe and warm as Nebraska enters another winter and the coronavirus continues to infect Nebraska residents.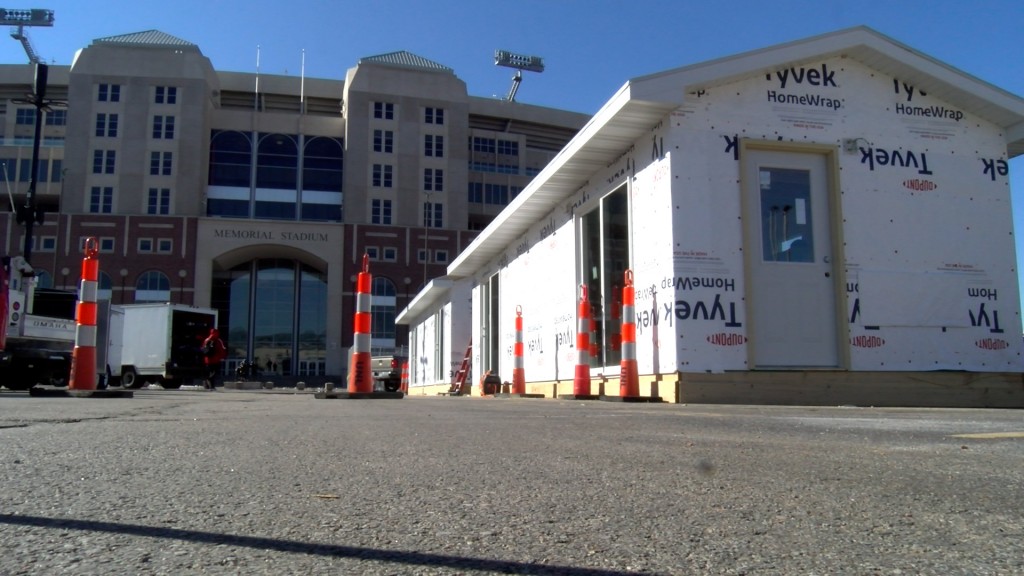 LINCOLN- Neb. (KLKN) – As we head into the winter months, COVID-19 testing will be just as important as ever. But, drive-thru testing sites need to make changes to protect their workers from the harsh Nebraska elements. 
"We chose to build a couple pods and locate them over on memorial drive outside the coliseum to really increase productivity, opportunity and convenience and again a nice place to go to get tested," says Jim Jackson, associate vice chancellor of university operations.
Jackson is the spearhead of the pods project that will soon bring a new way to continue testing throughout the winter on the university's campus. Jackson's team, which includes Larry Shippen, associate director of housing facilities operations, and Jennifer Nelson, director of research strategy and infrastructure, and many others, is in the building process now.
The two pods are expected to be completed around November 10, both of them equipped with heating and air conditioning units.
Jackson explains that each pod has the space to register students or faculty for their test in one spot, as well as actually conduct the test in another spot, which they call a "hot zone."
The pods have 4 walk-up testing windows on one side, and two drive-up windows on the other. UNL staff say accessibility is a key to continue testing.
"We found this flexibility to be appealing to people at the randomized testing site — they might want to drive by in their vehicle on the way home or walk through instead. It's good to give them both options," says Nelson, who is leading the testing operations.
The university has recognized the urgent need to continue testing to monitor and manage the virus' presence on campus, and keeping workers protected is an important part of the equation. 
"It can be a stressful day and being out in the cold and weather could add to that, so, its important to make sure that they're as comfortable as possible and safe as possible," Jackson says.
The university isn't the only one shifting their testing as the winter months grow nearer. Bryan Health converted a former Graham Tire Goodyear shop on 19th and 'O,' just east of downtown, into a drive-thru testing facility to continue testing while keeping workers warm and safe.
Officials say it's already been extremely useful with the recent cold and snow Lincoln has seen.
"It couldn't have worked out better," says Bob Ravenscroft with Bryan Health during a press briefing on Tuesday.
"I think we're very pleased with it and with the weather of the last couple days its been great for our team out there administering the test to have a closed environment."
Bryan's new indoor facility is open, but an appointment for testing is required. UNL is facilitating testing solely for students and faculty.