Drive-thru job fair at Gateway Mall hands out 500 application packets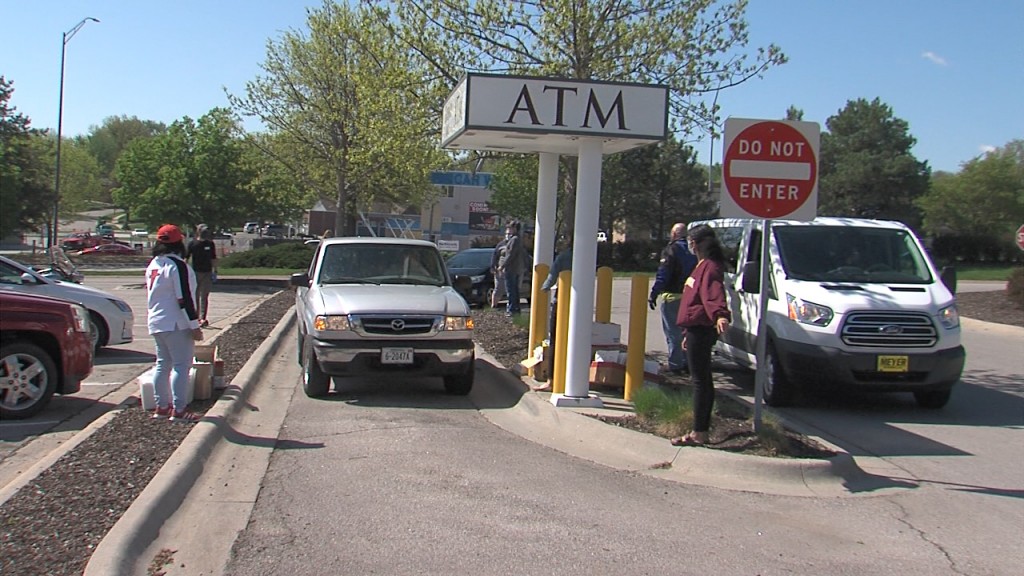 Tuesday at Gateway Mall was the very first drive through career faire organized by non-profit, Employ LNK and volunteer partners.
Advertised jobs were looking for positions such as construction, manufacturing, call center and the list goes on.
"We got here at 9:30 to show up and we gave away 30 to 40 bags before 10 to people that were already here. This is really exciting because we have 52 employers, 52," said Bryan Seck, the Director of Workforce Development for the Lincoln Partnership For Economic Development.
In the 30 minutes we were there with the volunteers, around 30 cars pulled up for a packet of job hirings. The group had 500 of those packets to hand out.
"We've seen young people, we've seen senior citizens, we've seen new Americans, we've seen everybody, so we're really excited not only our 52 different employers, but to serve everybody in Lincoln who's either experienced unemployment or decreased hours. There's hundreds of jobs available and we're here to make the connection," said Seck.
To see the listed jobs if you've missed the event, you can click here for the Chamber of Commerce website and page to find jobs.
The volunteers would like to thank the Gateway Mall for use of the space.
https://www.selectlincoln.org/lincoln/news/view/coronavirus-resources