Drive-Thru Spaghetti Feed scheduled to benefit Herrera family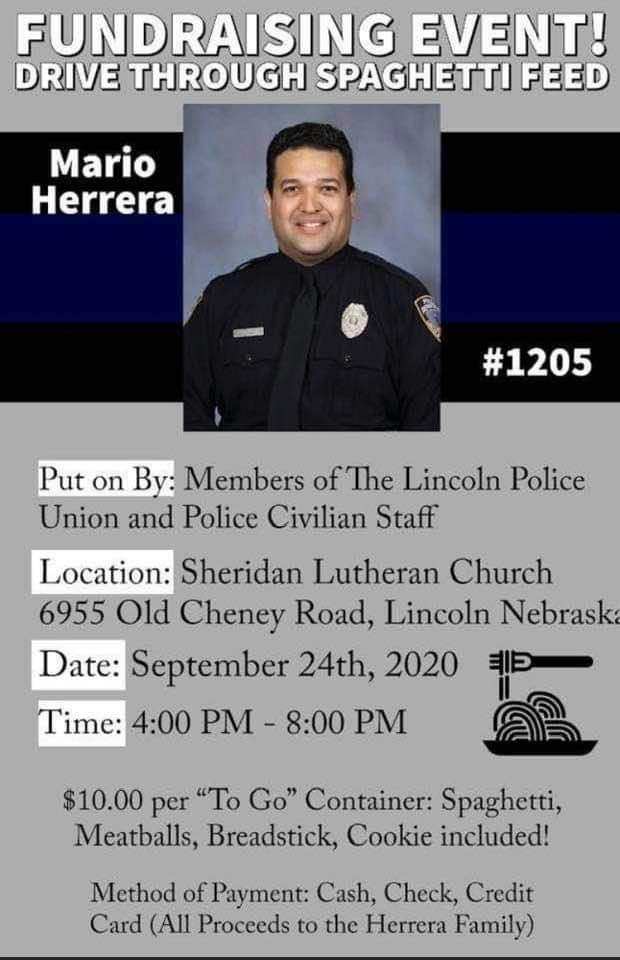 LINCOLN, Neb. (KLKN) — The Lincoln Police Union and Police Civilian Staff are hosting a Drive Through Spaghetti Feed to raise money for the family of fallen officer Mario Herrera.
The event will be on Thursday, Sept. 24, from 4 to 8 p.m. at Sheridan Lutheran Church, 6955 Old Cheney Road.
They will be offering a ten-dollar meal, which includes spaghetti, meatballs, breadsticks, and a cookie.