Drunk driver cited after collision with LPD cruiser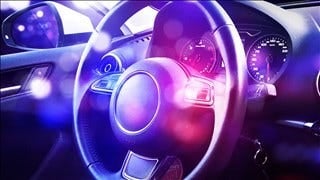 LPD says a man was cited for DUI and reckless driving after he hit an LPD cruiser while the officer was conducting a traffic stop.
This happened Friday morning at 2 am when an Lincoln Police officer was stopped along Nebraska Highway 2.
The officer was facing westbound in his marked police cruiser, and he had the vehicle's emergency lights activated. A westbound vehicle driven by collided with the rear of the police officer's vehicle.
The officer was treated for minor injuries at a local area hospital and released.
The driver was cited for DUI (M) (1st offense) and reckless driving (M).
He had a BAC showing .222, nearly three times the legal limit. The man was then taken to The Bridge for safe detoxification.