Drunk driver found driving on three wheels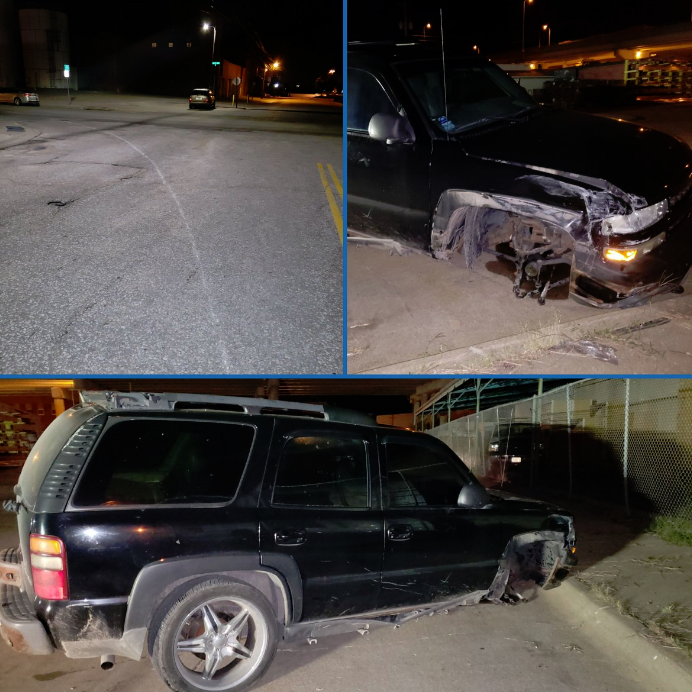 Posted By: Rachael Miner
rminer@klnktv.com
A 20-year-old Lincoln man is behind bars after a drunk driving spree left a path of destruction.
According to Lincoln Police on Saturday September 8 around 11:30 p.m. officers found a black Chevy Tahoe had hit three parked cars near 6th and L Streets.
Officers located the Tahoe near 6th and M Streets by following the gouge it left in the road from driving on only three wheels. There officers found 20-year-old Drake Kann and a female passenger.
Witnesses reported seeing Kann and a female passenger exit the crashed vehicle and run to a nearby bench.
Officers contacted Kann, who had a blood alcohol content of .208, and arrested him for several offenses, including DUI second offense aggravated, leaving the scene of an accident, minor in possession, willful reckless driving, driving while revoked, and several other items.
Damage to the parked cars is estimated to be $14,500 and the Tahoe Kann was driving was totaled.