DUI accident leaves 3 injured, assailant tries to flee
Accident left an officer with a non-life threatening neck injury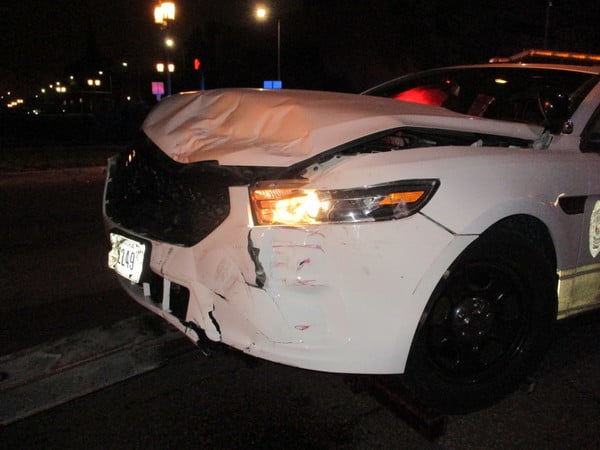 LINCOLN, Neb. (KLKN) – Early Saturday morning, a marked police car was struck while heading east on K street approaching 16th street.
Officers say the blue Honda ran through the light at the intersection of K street and 16th street, striking another vehicle into the police cruiser.
The driver of the Honda, 34-year-old Reagan Nsimbani, tried to flee the scene before the officer was able to exit his vehicle and chase him down.
Police said Nsimbani did not have a license and refused to submit to tests to determine the level of alcohol in his system.
The officer left the scene with a non-life threatening neck injury, and the driver and passenger of the struck vehicle also suffered non-life threatening injuries.
The police cruiser sustained $7,000 in damages.