Educators, parents demand remote learning at start of school year
Educators, teachers and students were found protesting at the state capitol Monday morning, claiming going back to school during the pandemic causes 'educational inequity.'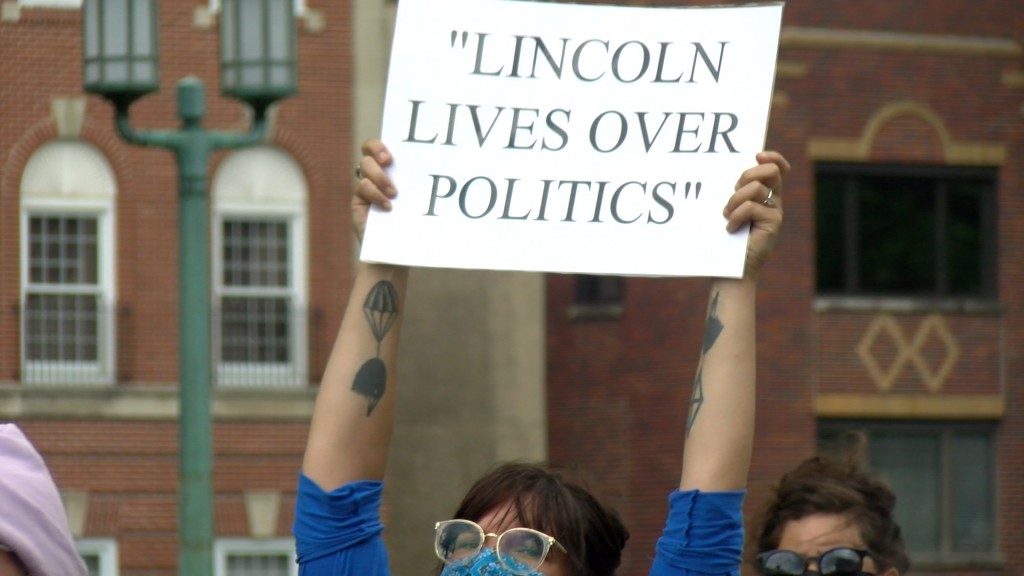 Parents, teachers, and students arrived at the capitol building this morning to protest the reopening of schools, which is just less than 10 days away.
They're demanding that school systems begin with remote learning until the COVID–19 risk dial is back in the green.
Protesters Monday morning blocked Governor Ricketts from leaving the capital building after his morning press conference.
Shortly after, demonstrating what an average classroom will look like come this fall.
A march to the Governor's mansion followed with concerned parents and teachers giving speeches.
The protest was organized by members of a Facebook community, now with over 1,300 members, called SOS – Safely Open Schools.
"We know that LPS 600 page document does not provide a plan to safely reopen schools," says Jennifer Jorges, megaphone in hand.
"Today we are here to bring awareness that we have one week to effect change to keep our students, staff, and community safe," she tells Channel 8 Eyewitness News reporter Marlo Lundak.
One of their biggest concerns is educational equity.
"I have the privilege to keep my kids home, but I'm here today to speak for everybody who doesn't have that privilege," Jorges says.
"Our already disenfranchised population our people of color and impoverished population will be more disproportionately affected by the decision to reopen schools at 100% capacity," says JuJu Tyner, a teacher in LPS.
Protesters argued that the pressure on teachers to monitor masks and social distancing while teaching in-person and online students at the same time is nearly impossible.
Tyner says if the decision to move to full remote learning by next week isn't made, she won't be in her classroom.
"I have chosen to take a 1st-semester leave of absence, its unpaid. I'm literally going to take a personal loan, rather than teacher this fall."
Tyner says there are other educators who may do the same, but there are also those who don't have the opportunity, much like families who cannot choose remote learning.