EPA: Lincoln man sentenced for selling unregistered COVID-19 mask disinfectant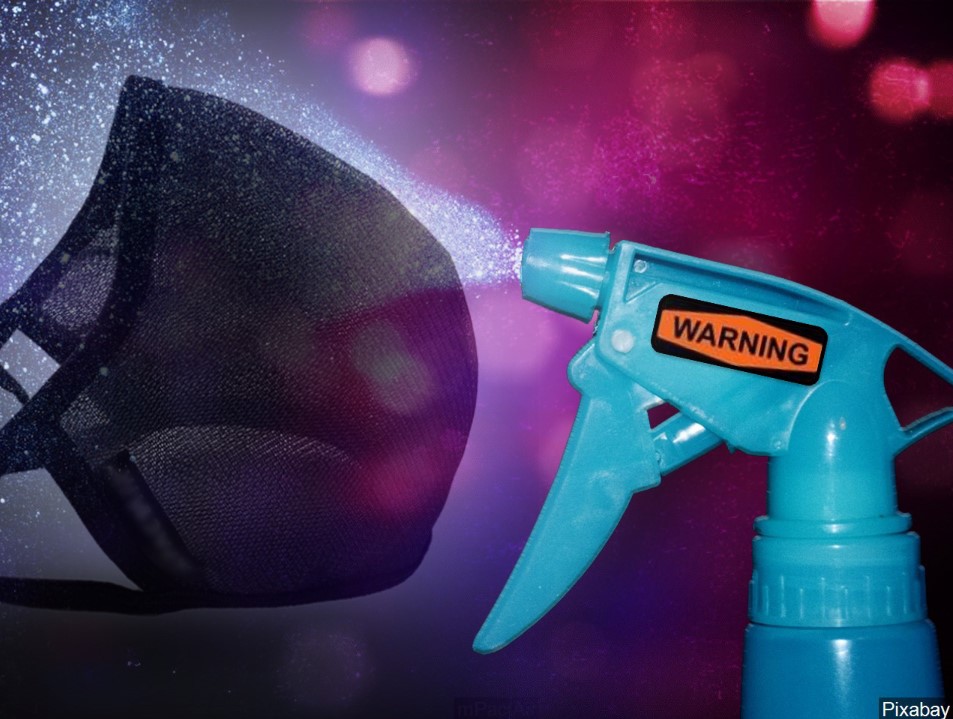 LINCOLN, Neb. (KLKN) — A Lincoln man has been sentenced for selling unauthorized COVID-19 mask disinfectant.
On April 5, 2020, 47-year-old Brandon Weber posted an advertisement on Craigslist for an "Ionic Colloidal Silver." The advertisement labeled the products as antibacterial and a "Disinfectant to help with Homemade Mask."
Weber continued to post advertisements for this made-up mask cleaner, claiming it could "be sprayed on your homemade mask material and when the germs come in contact with the ionic silver particles, the silver destroys their DNA structure and kills them… The added benefit of using this type of disinfectant is that the microscopic silver ions remain on the material to kill future germs when contact is made. Just respray as you feel necessary."
Also, the advertisement reference a document called "EPA-Registered Ionic Silver Disinfectant Effective Against 2009 H1N1 Flu Strain."
On April 16, 2020 an undercover EPA agent reached out to Weber to set up a purchase of five gallons, $200, of the "Ionic Colloidal Silver" product.
During the meeting, Weber explained that he was making the product at his home and instructed the agent to spray it directly onto cloth makes or clothes. He also handed over a list of reference materials, including one study entitled "Antibacterial activity of silver-killed bacteria: the 'zombies' effect," and several advertisements with the title "This article is provided for referance [sic] use only to explain how ionic silver works as a [sic] antibacterial."
That same day, Webber delivered a one-quart sample of the "Ionic Colloidal Silver" to the Nebraska State Patrol, knowing it wasn't registered with the EPA.
A week later a search warrant was served at Weber's Lincoln home. Law enforcement found a machine to manufacture the "Ionic Colloidal Silver" product along with other manufacturing equipment.
When interviewed, Webber admitted to posting the advertisements and selling the "Ionic Colloidal Silver" to law enforcement.
Brandon Weber, 47, has been sentenced to one year of probation and a $300 fine for the Unlawful Sale of an Unregistered Pesticide.