Excavator pulled by semi hits seven traffic lights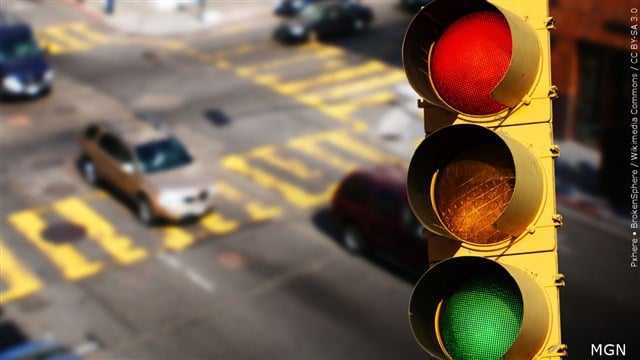 LINCOLN, Neb. (KLKN) – According to the Lincoln Police Department, just after 10:30 am on January 9th, officers observed a white Peterbilt semi-truck hauling a John Deere excavator on a flatbed trailer.
The semi-truck was traveling east on K Street from 16th Street.
The arm of the excavator was raised, and an officer observed the raised arm strike the overhead traffic signal at 17th Street.
After further inspection, officers found that the excavator also struck the traffic signals at 10th, 12th, 13th, 14th, Centennial Mall, and 16th Streets.
The impact caused some of the signals to crash to the ground, total damage to the equipment is estimated at approximately $20,000.
The driver of the semi-truck, 39-year-old Timothy Vogt, was cited and released for negligent driving.