Excellence in Education: Featuring 2015 Teacher Recognition Day Winners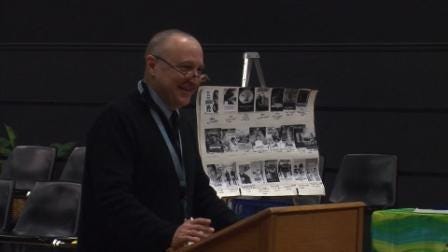 Posted By: Megan Conway
mconway@klkntv.com
This is the last week to nominate teachers for Nebraska's Teacher Recognition Day. Today, we have another special teacher to remember from last year's awards.
Bruce Chapman has been teaching at Lincoln Northeast for more than 30 years. Over the decades, he's taught thousands of students speech, drama and English. Due to student Anthony Anderson's nomination, Chapman is now at a loss for words.
"I can't even say how honored I am. Humbled as I said earlier; a little bit embarrassed by all of the recognition," says Chapman.
"I nominated Bruce Chapman because he's been such a role model to my life and he's kind of changed what I want to do with the rest of my life," says Anderson.
Tomorrow, we'll be featuring the final winner from last year. Don't forget to nominate a teacher who has made an impact in your or your child's life. If you want more information on how to do that, just click on this link.