Vehicle tangled in power lines after pole blows down
Nebraska Public Power District warns you should never exit a vehicle in this situation until utility crews say it's safe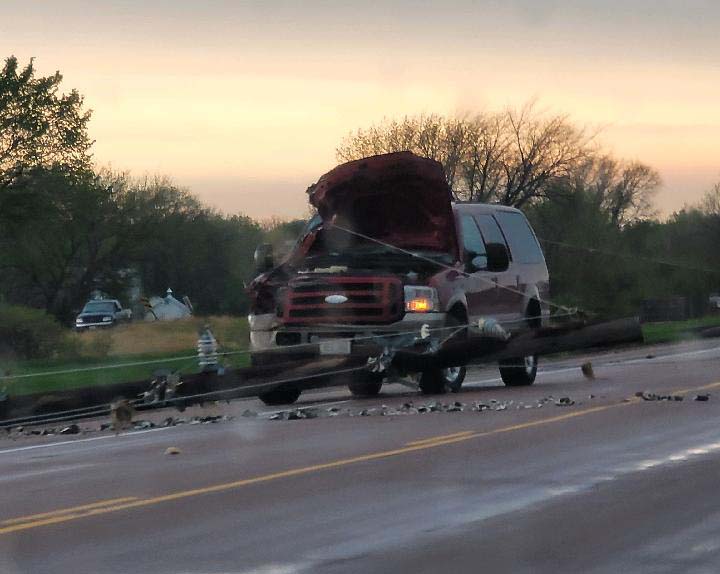 LINCOLN, Neb. (KLKN) — The Nebraska Public Power District sent a warning Friday morning, after extreme wind pushed a power pole onto a road.
The SUV appears to have crashed into the pole itself after it fell down, while power lines wrapped around the vehicle.
If you ever find yourself in a similar situation, NPPD says you should always assume fallen lines are energized.
It advises you to stay in your vehicle and call 911, before calling the local utility company.
Make sure to not touch any part of your vehicle's frame or metal as you wait for help to arrive, and only get out when utility crews tell you it's okay.
NPPD warns downed power lines can be deadly and are able to energize the ground up to 35 feet away.