Fake COVID-19 vaccination cards running rampant online
Faculty and students are concerned about how easy it is to obtain a fake card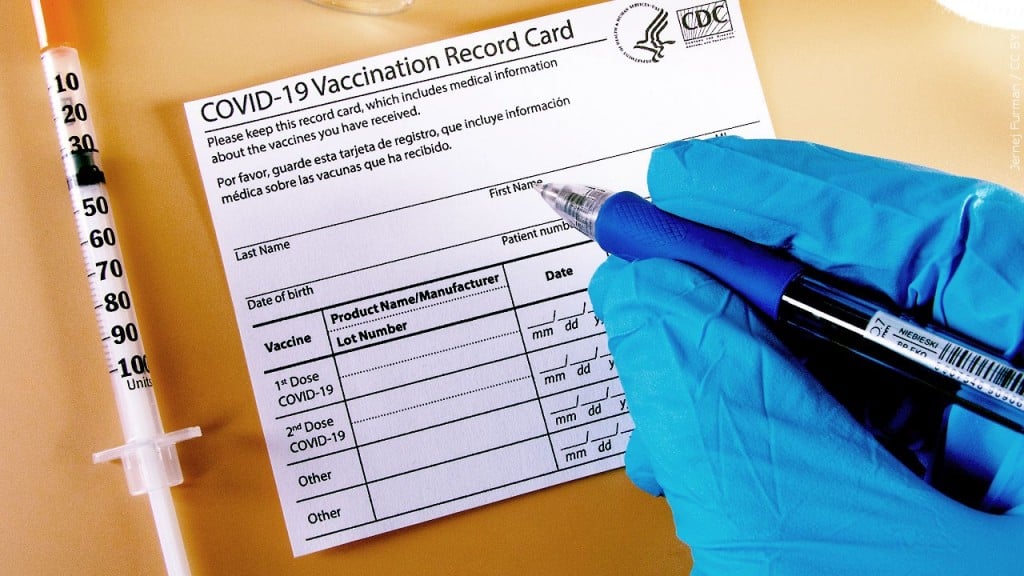 LINCOLN, Neb. (KLKN) – Amidst the COVID-19 delta variant running amock across the United States, fake vaccination cards are popping up all over the place.
According to a study by The Chronicle of Higher Education, at least 664 colleges require proof of vaccination. A process as simple as uploading the paper vaccine card to the student portal.
"The United States, unlike most countries which have electronic systems in place, is basing its vaccination on a flimsy paper card," Benjamin Maon Meier, a global health policy professor at the University of North Carolina at Chapel Hill said.
Requiring vaccinations to attend college classes has been a turbulent political issue in some states. In at least 13 states, public colleges cannot legally require COVID-19 vaccinations due to legislation.
Vanderbilt University in Nashville places a hold on student's registration until their vaccine record has been verified.
Similarly, the University of Michigan has a system in place to confirm faculty and students vaccination records. A spokeswoman for the college said the school has had no issues with students forging vaccination cards.
In March, the FBI issued a joint statement with the U.S. Department of Health and Human Services warning people not to purchase, create or sell fake vaccination cards.
In April, a group of 47 attorney generals sent a letter to the CEOs of eBay, Shopify, and Twitter to take down ads selling cards.
The unauthorized use of the seal of an official government agency such as the CDC or HHS is a federal crime and holds a possible fine and a max sentence of five years in prison.
In July, the first federal criminal fraud prosecution involving fake COVID-19 cards was announced.
The U.S. Department of Justice charged a California physician with one count of wire fraud and one count of false statements related to health care matters.
Some school officials have stated that it is impossible to have a foolproof system on vaccination cards, according to the Associated Press.
Michael Uhlenkamp, a spokesman for California State University said, "As with anything that potentially requires a certification, there is the possibility for an individual to falsify documentation."