Family holds fundraiser for man in need of kidney transplant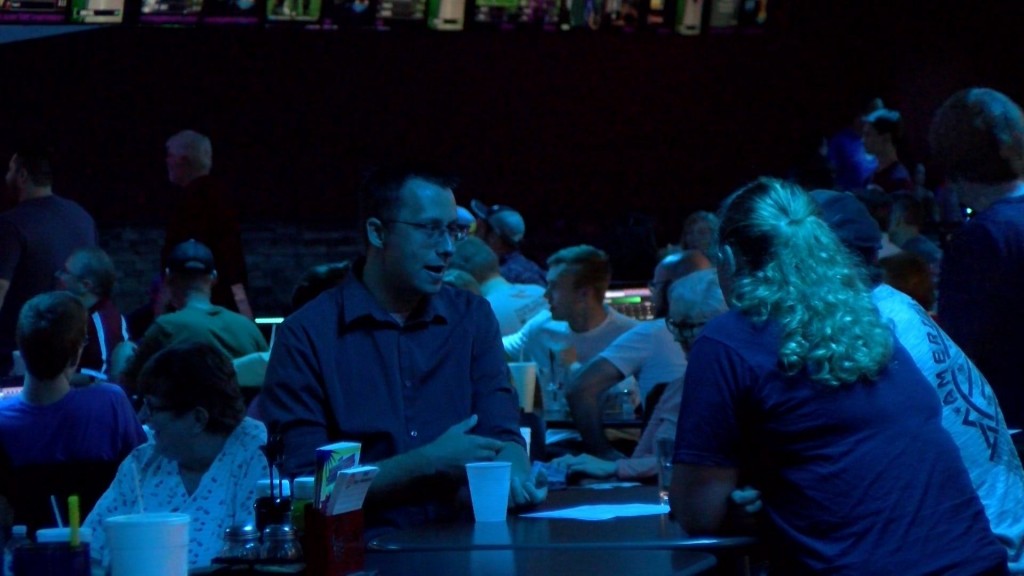 Diagnosed with Alport Syndrome at the age of 8, Jaxson Lawrence knows the symptoms of the genetic disease all too well.
"I started to experience kidney failure for the first time at 24 and a year later we were doing dialysis starting at 25," Jaxson Lawrence said.
The disease affects only 200,000 people in the United States.
Most commonly known for causing kidney failure, Jaxson also suffers from hearing loss and vision impairment.
He is on the wait list for a kidney transplant in both Kansas City and Omaha.
"We're just trying to expand the hope that rather than waiting three or four years that we are cutting that time by exponentially," Lawrence said.
Jaxsons family organized a fundraiser called Pin Action for Jaxson at Sun Valley Lanes in hopes to help raise funds for medical treatments.
"I just had this thought a few months ago to use sun valley lanes as a platform to get the word out not only for a kidney donation or just monetary donations for their expenses," Dan Skalak said.
Those in attendance got the chance to bowl two hours, enter to win raffle prizes and participate in a silent auction.
Some of the items to win included numerous gift baskets, a Scott Frost autographed photo and even helmets signed by former Denver Broncos players.
Between the 89 bowlers, silent auction and raffle prizes, the family was able to raise over $10,000.