Father and daughter build DIY intubation shield to fight COVID-19 spread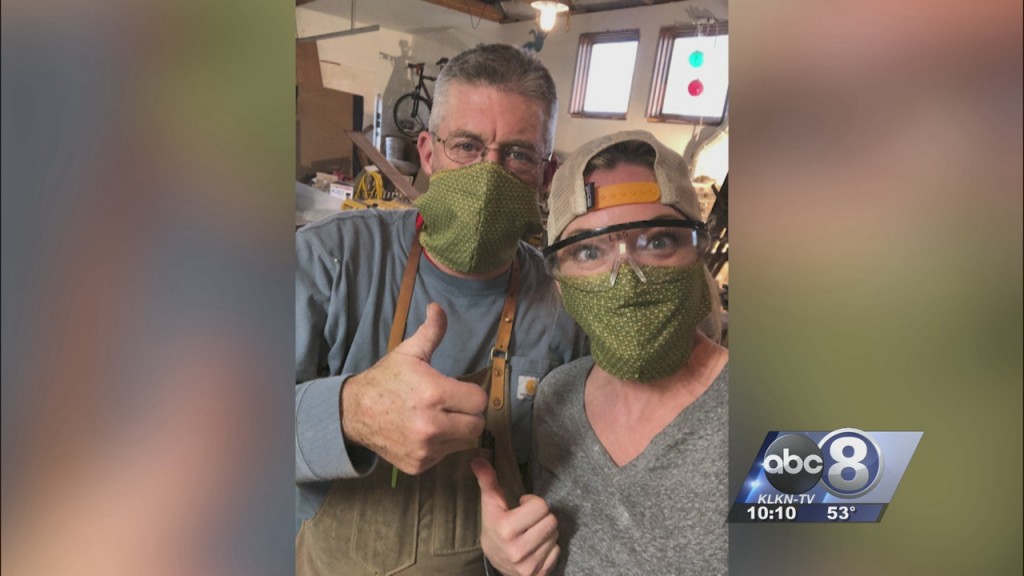 This father and daughter made intubation shields and plexiglass barriers for medical facilities. It's all in the name to stop the spread of COVID-19 to medical professionals on the front lines.
The shields and barriers cost about $100 to make and are easy to clean with any chemicals that can kill COVID-19.
"So my dad is a retired batallion chief for Lincoln Fire and Rescue," said Hillary Bonin, an anesthetist with Star Anesthesia and Nebraska Surgery Center.
"It came to me from my daughter. She wanted a way to protect herself while they were doing intubations at Nebraska Surgical Center," said Leo Benes, a retired LFR Battalion Chief.
"We just thought it was an important thing for everybody to have just to kind of hopefully lessen the amount of healthcare providers that are being affected by the virus," said Bonin.
"First of all, my goal is to protect her," said Benes.
"For us it was just a small thing that we can do to show that we were in this fight with them and trying to really help people out," said Bonin.
"And then they saw them, they wanted more. It became more of a project and we've actually been working on these since a week ago today and we were working anywhere from 14 plus hours a day."
"So we've made five of these boxes for each of the emergency departments here in town," said Bonin.
"So by using the combination of the aerosol box and the video laryngoscope, it allows the provider to be farther away from the patient and farther away from potential aerosolization of sputum. So distance is greater by use of the videoscope, and then by use of the box, there's an extra barrier of protection there," said Bonin.
"If I were standing on one side and you were standing on the other side taking my information, and I would cough or sneeze in your direction, hopefully this partition would capture most of that aerosolized breath," said Benes.
"Where this comes into play even more would be, for example, the emergency departments where they are dealing with patients who are presumed to be positive for the virus," said Bonin.
"We think about time that we're around somebody that's already infected in our exposure. If we can reduce that time-frame, that's what we're going to do, and obviously, this shield between you and I, and then the distance apart, so that time distance in shielding I always think about too," said Benes.
"We all expect that the emergency departments are going to get busier and busier and I think that those people that are able to help our community is of utmost importance," said Bonin.
"They're wearing their PPE, they're wearing their respiratory protection, the n95 mask. Our goal isn't to replace any of that, it's just to add another layer of protection with this intubation hood, that would be, in a way, to capture anything that might be aerosolized by a patient," said Benes.
They hope the design carries far and is helpful to other communities that catch on with these barriers of protection for their medical workers.
Both encourage you to wear masks when you are out in public and to remember the 6 feet rule of social distancing to help flatten the curve for the state of Nebraska.