FBI seeking man in connection to child sexual assault case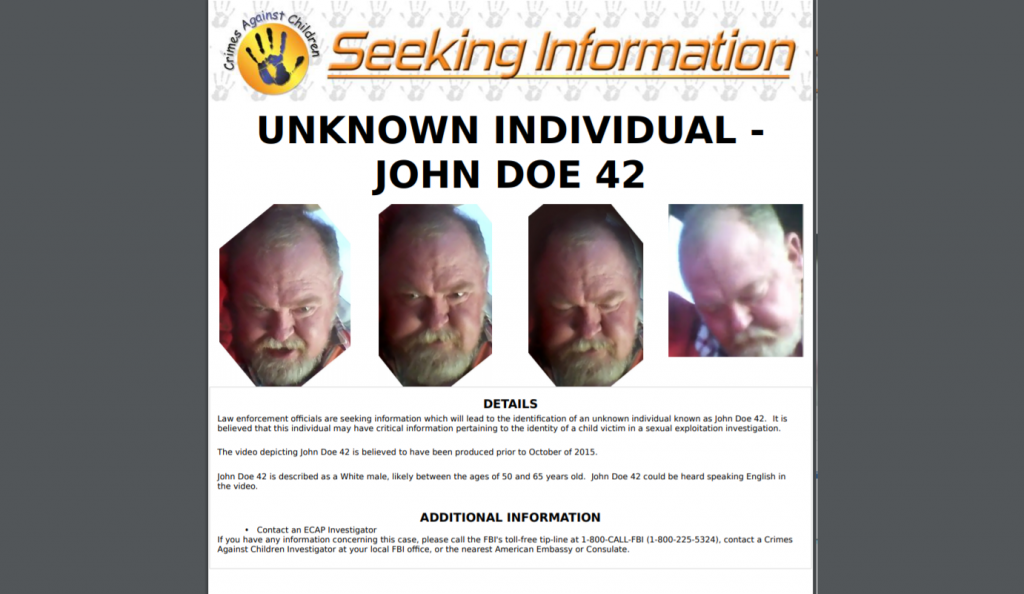 The Federal Bureau of Investigation (FBI) is asking for your help in locating this man (pictured above) who likely has critical information about a child sexual assault victim.
According to the FBI, the videos they received featuring this man with a child were first produced in October of 2015.
This man is described as a white male with gray hair, wearing a red and black plaid shirt. In the video, he is speaking English.
Keep in mind it has been several years since these images were captured, so it is possible that his appearance may have changed.
Anyone with information concerning this man's whereabouts can submit a tip online here or call 1-800-CALL-FBI (1-800-225-5324).