Fiery semi collision causes closure on I-80 between Waverly and Ashland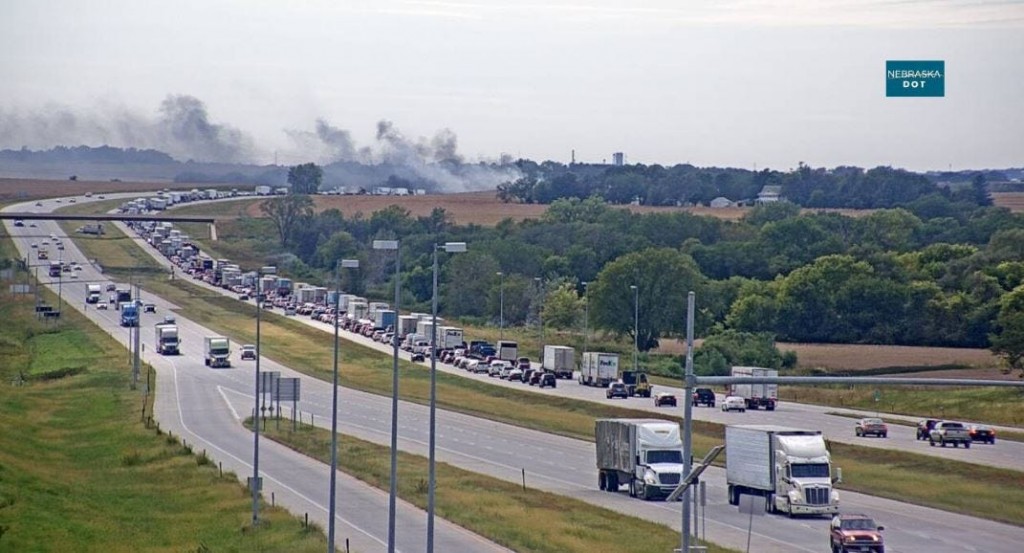 A fiery crash between two semi-trucks closed a portion of I-80 between Waverly and Ashland on Wednesday.
Emergency crews responded the collision around 3:30 p.m. near mile marker 413. The crash closed the interstate between mile markers 409 and 420.
The Nebraska State Patrol said no one was killed in the crash, but could not immediately provide a condition of any patients.
It is unclear as this time exactly how many people were involved.
NSP said one of the trucks caught fire due to the contents inside of it, but officials did not say what those contents were.
This is a developing story, we will continue to provide updates as they become available.