Fiery semi delays traffic on U.S. 6, east of Waverly
Traffic was delayed for more than an hour Thursday morning when a semi truck drove off of U.S. Highway 6 just east of Waverly, then caught fire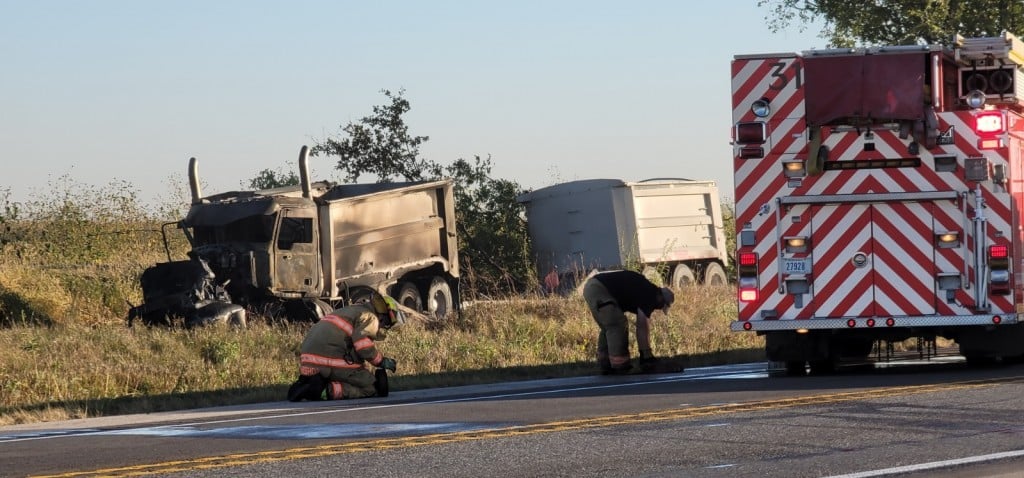 WAVERLY, Neb. (KLKN) — Traffic was delayed for more than an hour Thursday morning when a semi truck drove off of U.S. Highway 6 just east of Waverly, then caught fire. Pictures taken at the scene show the semi completely black from being burnt.
The Waverly and Eagle fire department were on the scene of the incident.  Officials say the driver of the semi was pulled from the vehicle and taken to the hospital with minor injuries.
Traffic traveling westbound on the highway was blocked for a little under two hours, but has now been reopened. No other vehicles were involved in the incident.