Fire at Grand Island apartment complex sends one to hospital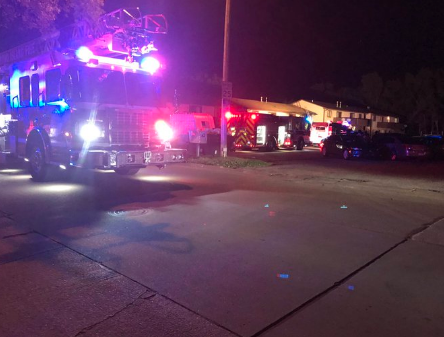 Courtesy of our media partners at NTV:
GRAND ISLAND, Neb. — Three people have been displaced after a fire at a Grand Island apartment complex.
A fire captain said one person was taken to the hospital. The extent of the injuries aren't known.
The fire happened at the Yund Street Apartments in east central Grand Island, which is home to a large refugee population.
They've called the state fire marshal to investigate, due to the possibility of serious injuries.
The investigation into a cause is ongoing.