Fire involving two-cars near Cornhusker Hwy and 84th St.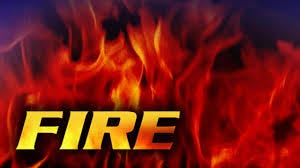 Update:
The Lancaster County Sheriff's Office is investigating a two-vehicle accident which left both vehicles engulfed in flames.
Authorities say a Jeep Grand Cherokee was rear-ended by a 2012 Honda Civic, after the SUV abruptly stopped, near the 9500 block of Cornhusker Highway,
It happened at 7:42 p.m., Sunday.
There were three people in the SUV and one person in the Honda.
Everyone got out of their cars, that's when flames erupted, and engulfed both cars.
Waverly Fire and Southeast Fire were able to put out the flames, but the vehicles are a total loss.
The three people in the SUV suffered minor injuries and were treated and released from the hospital.
The driver of the Honda was also treated for minor injuries.
Investigators say they do expect to give out citations for the accident.
One of them to the driver of the Honda for cellphone use while driving, and others to the driver of the SUV.
Speed and alcohol are not factors in the crash.
Previous Story:
Scanner reports of a vehicle fire involving two cars, came in around 7:30 p.m., Sunday night.
According to reports, everyone got out safely, the cause of the fire is not yet known.
Channel 8 Eyewitness news is working to get more details, as they become available.
This story will be updated accordingly.
Stay with Channel 8 Eyewitness New for the latest updates.