Florida family makes cross country trip to adopt Nebraska rescue dog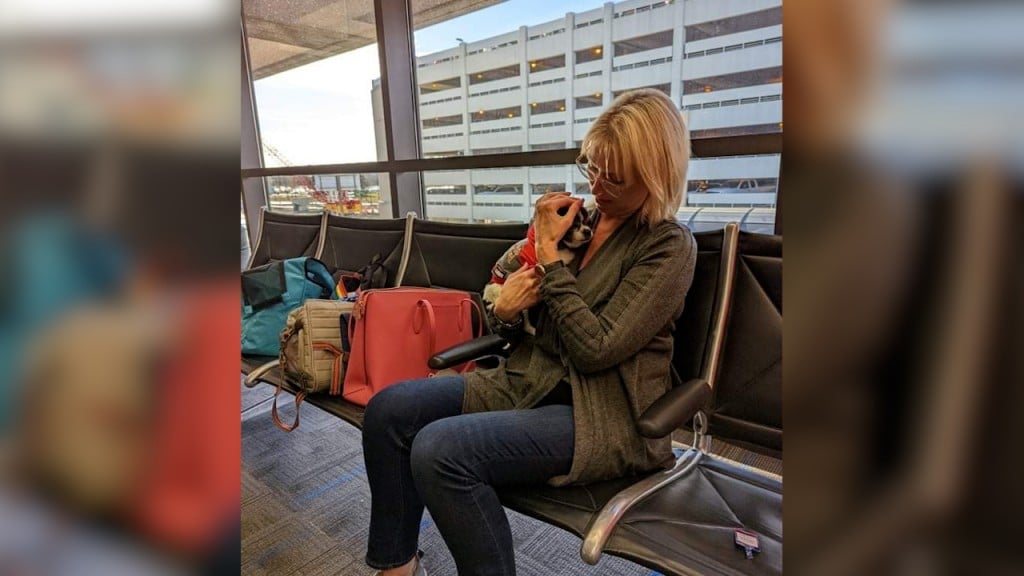 OMAHA, Neb. (KLKN) – A Florida family flew to Omaha on Sunday to pick up their new family member, a 10-year-old Chihuahua.
Half Pint found himself in a shelter after his owner passed away several years ago, and eventually made his way to Dolly's Legacy Animal Rescue in Nebraska where he has spent the remainder of his life.
Until Sunday.
A family in Florida saw Half Pint's bio online and within days traveled to Eppley Airfield to pick up their new buddy.
Dolly's Legacy Animal Rescue said they met the family at the airport to deliver the dog before the family boarded their flight back to the sunshine state, this time with Half Pint.
He will now spend his retirement years sunning himself in Florida with his new family.