Food Bank of Lincoln sees a COVID-19 connection to current numbers
This is what it's like these days... limited access, no volunteers, and a small team to meet the COVID-19 demand.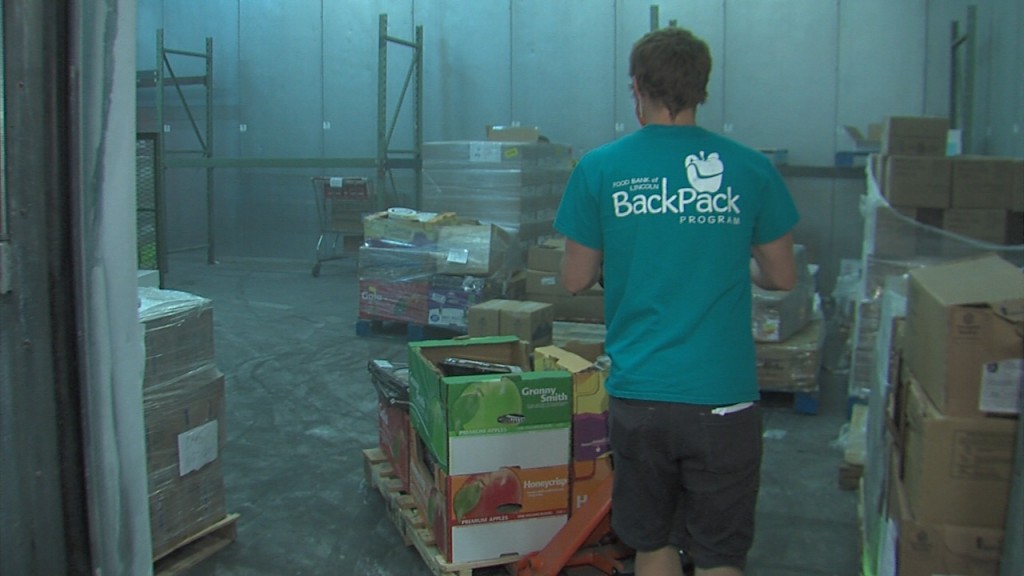 "The impact that we're starting to see is definitely on the uptick," said Michaella Kumke, Community Engagement Director at Food Bank of Lincoln.
Kumke says they are busier than ever. "Pre-pandemic, there were more than 57,000 people that were considered food insecure, and our best estimate is that we'll see a 35 to 40 percent increase in those numbers."
Since the pandemic, they've halted volunteer activity, have been relying solely on financial contributions, and moved to a drive-thru model, as well as established new partnerships.
"The support from the Nebraska National Guard has been an absolute game changer," said Kumke.
A distribution Tuesday estimated 240 people, but they ended up serving 300 instead, and in the past month, 1,500,000 lbs of food were distributed. They expect to serve 11,000,000 meals this fiscal year.
"We don't want to make judgments on anyone. It is a humbling experience to find yourself in a line, and we know for every single person who's coming through our distribution, there is a story for that person and that family," said Kumke.
They are aware of the numbers ever growing.
"The financial support that we've realized in the community has been extremely helpful in that we can provide meals, bagged goods, and we've also seen an increase in produce, protein, and dairy that we're able to distribute through feeder programs and the relief effort in that regard," said Kumke.
They say these are the ways you can help.
"If you want to give back in other ways, be an advocate, help us out on social media, share our message, spread the word to neighbors," said Kumke.
It's a small way that carries far.
As a reminder, Thursday is "Give to Lincoln Day." You can visit here to make donations to your favorite local non-profit organizations.