'For over a month I was very sick': Bryan Health nurse details recovery from COVID-19
Kris Meyer knew something was wrong, she just didn't know what it was.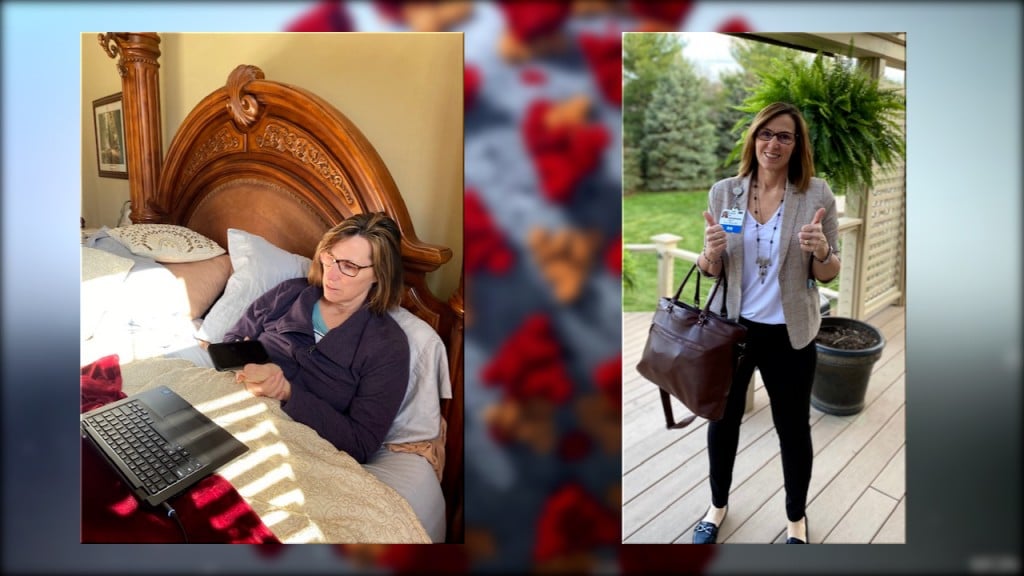 Kris Meyer knew something was wrong, she just didn't know what it was.
A registered nurse for 27 years, the past five of which have been with Bryan Health, Meyer said she started feel sick after returning from a trip to Nashville with her family.
Her symptoms: a 101 degree fever, severe fatigue, fever, headaches were among them. Her heart rate would more than double from 60 to 130 when doing physical activities.
Meyer knew about COVID-19. What she didn't know at the time was she was one of the first people to contract the virus at Bryan Health.
At the time, testing was severely limited. Bryan Health had only seven test kits available, and they were being saved for those with extreme symptoms.
A week into her illness, she got tested at Bryan Health's drive-thru clinic. Six days later, she got the positive result.
Hopeful she was nearing the end of her illness, she got two rounds of antibiotics and had an eight-hour period she said was "euphoria."
She felt wonderful on day 16, and thought the virus had finally left her body. Four days later, she was hospitalized. Further testing confirmed COVID-19.
In self isolation at home for over a month, she stayed in her bedroom. Her husband brought her food, and she spoke to her kids with a 10-12 foot distance between them.
"I had never slept as much as I did during that time," Meyer said. "For over a month I was very sick."
Five weeks after first developing symptoms, Meyer returned to work. While she's feeling better, she said the road to recovery has been tough. She is unable to work a full day, and says her stamina hasn't returned.
"I still have good days and bad days," she said.
Meyer says she isn't consistently feeling better, which is frustrating. At 49, she considers herself to be a healthy, active and hard-working person, and says the virus doesn't discriminate based on gender, race or age. She says she doesn't want anyone to experience what her family went through or feel the heartache they have endured.
Until a vaccine or treatment is available, Meyer hopes people will continue to practice social distancing to keep others safe. Fortunately, none of her family or coworkers got the virus from her – which she says was her biggest fear.
"That in itself has been a huge blessing," she said.
Meyer says she hopes her story can show the impact COVID-19 can have.
"My sharing is not intended to induce fear," she said. "But give a face that the impact this virus has made in my life and on those around me."