Former Husker accepts role as Buccaneers general manager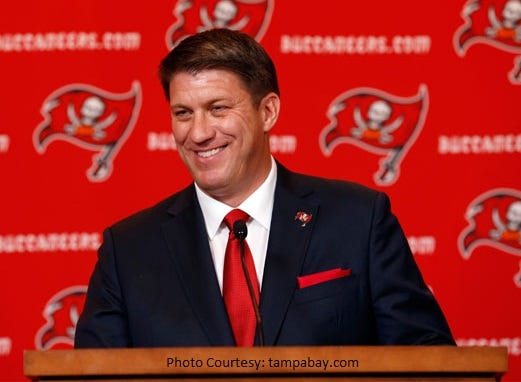 By: Lauren Fabrizi
lfabrizi@klkntv.com
It's always been former Husker football player Jason Licht's goal to be the general manager of a national football team.
On Wednesday, that goal was met when he accepted his role of Tampa Bay Buccaneers general manager.
Channel 8 Eyewitness News spoke with Licht via phone on Saturday.
"I haven't really had enough time to wrap my head around it, to be honest with you," Licht said.
Licht was born in Fremont, Neb., and played college football for both Nebraska and Nebraska Wesleyan. As the new GM of the Buccaneers, he couldn't be happier.
His father, Ron Licht, told Channel 8 Eyewitness News the last few days have been a whirlwind for him, his wife and daughter, too.
"We're very excited for him and his family that he was able to meet his goal," Ron said. "He's a very humble young man, and he's worked very hard in his past."
It started with an internship with the Miami Dolphins after graduating college. From there, the 42–year–old went on to be a scout for the Carolina Panthers, New England Patriots, Philadelphia Eagles, and most recently, the vice president of player personnel for the Arizona Cardinals.
During that time, Licht lead three of those teams to four different super bowls.
"He liked every team he worked with, and worked his heart out from them, and learned from them," Licht's mother, Karen, said.
Licht said while each step along the way has helped him achieve his personal goal, it's not about him. It's about the team.
"For me, it's not the title of general manager," Licht said. "It's the top, I guess, of my particular profession, but now it's about winning."
Licht said the experience of every city and every town he's been too, and of every team he's served, would not be the same without his wife and three kids along the way.
Looking back on all his achievement's, Licht's mom can't help but be proud of the person her son is today.
"It's just gratifying to me that he's become such a good man, husband father, brother, son," Karen said. "He stays grounded and he stays true to himself."
Licht is currently in the process of moving from Arizona to Tampa. He'll officially start as general manager next week.