Former Husker football players officially charged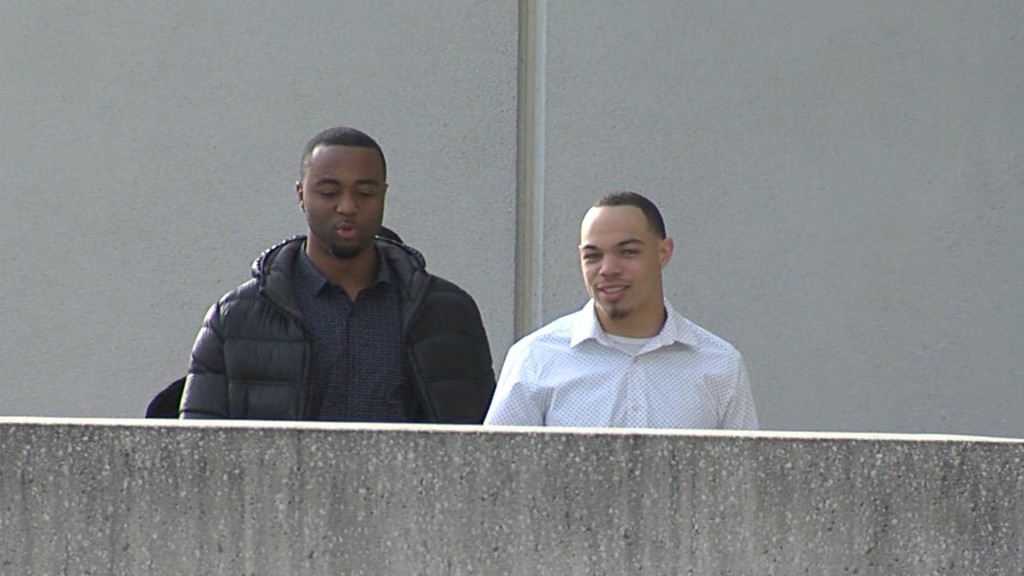 Two former Husker football players Katerian Legrone and Andre Hunt appeared in court Thursday morning where they were charged with first degree sexual assault.
The two were arrested in December after a 19–year–old woman alleged the two attacked her at an off campus apartment complex on August 25th.
Despite the charges, Hunt's attorney maintains his client participated in consensual sex.
"He's a man with a great future and suddenly we have someone who decides to swipe right on Tinder. She sets up the date with my client to come over and have sex with him. The conversation was all sexual and after she has the goods she's saying, I don't want them," Andre Hunt's attorney, Carlos Monzo, said.
A probable cause affidavit shows the two men giving contradicting statements the day after the alleged assault.
It also showed Legrone's mobile device showing internet searches for "lying on a statement of sexual assault" and "how is saliva detected during sexual assault".
Legrone's attorney's says that evidence could be irrelevant.
"When did he search? Did he search after he had been accused? I mean, a lot of that information is omitted from the probable cause affidavit. So, it's going to be really important to see the time line of those," Katerian Legrone's attorney, Mallory Hughes, said.
Both men consented to DNA collection. According to the affidavit, authorities determined Hunt and Legrone "cannot be excluded as possible contributors."
Lincoln police have also received additional reports from other alleged victims of sexual assault against both men.
As police continue to investigate those reports, Legrone and Hunt's attorney's claim their clients are innocent.
Both men will be in court again on February 26th for their preliminary hearing.
They're required to follow their bond regulations of staying in the state and having no contact with the victim.