Former Husker involved in insurance fraud case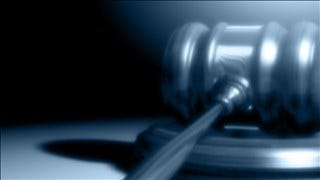 The Associated Press is reporting that ten retired NFL players are facing a number of health care fraud charges from the Department of Justice.
"Conspiracy, wire fraud and health care fraud for submitting fraudulent claims to the health care plan for expensive medical equipment that was never purchased and never received," Assistant Attorney Brian Benczkowski said.
Of those charged, Portis Rogers, Clinton Portis and former Husker player Corell Buckhalter who also played for the Philadelphia Eagles.
In the report, prosecutors allege the players targeted the Gene Upshaw NFL player health reimbursement account plan which provides them tax–free reimbursement on out–of–pocket medical care expenses.
Players are accused of using the plan to buy a variety of expensive medical equipment.
"Things like hyperbolic oxygen chambers, ultrasounds used in doctors offices to conduct women's health exams and even electrode magnetic therapy devices used on horses," Benczkowski said.
The Department of Justice estimates almost $4 million in false claims with players receiving over $3.4 million in just a year and a half.
If found guilty, players could face a maximum of 10 to 20 years.