Former Lincoln officer found guilty of buying alcohol for 19-year-old girlfriend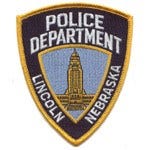 A former Lincoln Police Department officer has been convicted of buying alcohol for a minor.
The officer, Scott Bierle, 26, was cited in January for buying alcohol for his 19-year-old girlfriend, following an investigation by the Lancaster County Sheriff's Office. Bierle submitted a resignation letter the same month. He served with the Lincoln Police Department for four years.
Bierle was convicted Tuesday by a jury. His sentencing is set for October 11.