Former public safety director Casady taking interim position with transportation and utilities department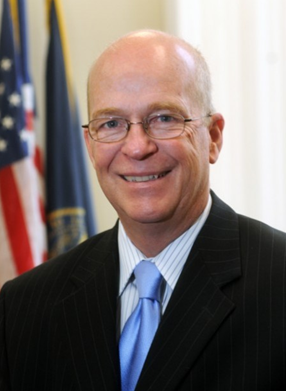 Tom Casady, who previously served Lincoln as public safety director and police chief, will serve as interim director of the city's Transportation and Utilities department.
The move came Tuesday after Mayor Leirion Gaylor Baird announced that Miki Esposito, Director of Lincoln Transportation and Utilities (LTU), accepted a position in the private sector.
Esposito's last last day will be Friday, September 27, and Casady will begin work Wednesday, September 25.
Casady began work as an Officer with the Lincoln Police Department in 1974. He served as Lancaster County Sheriff from 1987 to 1994 and as Lincoln Police Chief from 1994 to 2011. He served as the City's Public Safety Director from 2011 until his retirement in February 2019.
"Tom has a long history of service to the City," Gaylor Baird said. "His steady leadership over the next few months will give us the opportunity to search for a permanent Director while ensuring that the vital work done by members of LTU continues to be executed."
LTU is the largest city department and includes nine divisions: Administration, Right-of-Way Services, Project Delivery, Traffic Operations, Street Maintenance, Public Transit, Watershed Management, the Wastewater System, Solid Waste Management and the Water System.