Former 'The Voice' contestant performs at Capitol View Winery
Josh Hoyer and Soul Colossal performed at Capitol View Winery on Sunday evening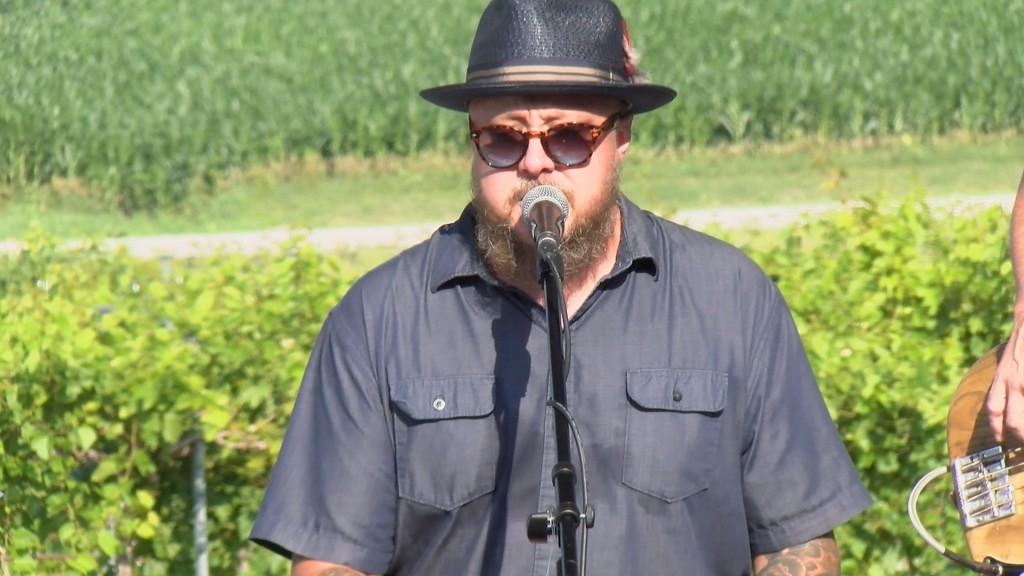 Local musicians Josh Hoyer and Soul Colossal performed on Sunday at the Capitol View Winery in Roca, Nebraska. The night was filled with wine, food and soul music. The award winning five-pieced band included some of the areas most accomplished musicians. Joining Hoyer on stage was Blake DeForest, Mike Keeling, Benjamin Kushner and Harrison ElDorado. You may recognize Hoyer from NBC's singing competition, The Voice.
Guests got to hear soulful classics, drink wine and enjoy food from local vendors.
Harold Harper traveled all the way from Fremont, Nebraska to hear the band and taste the wine.
"We love Capitol View Winery," Harper said. "We think they have the best wine in Nebraska."
Les and Trish Meyer own Capitol View Winery. They saw tonight as the perfect opportunity to give back to their customers.
"You can just tell people need to be outside," Les said. "They need to be around people again. It's kind of nice to have the venue to allow that to happen."
And Les's wife, Trish, knows how special the musicians in Nebraska are to the community.
"We have so many talented musicians," she said. "We're so fortunate here."
Capitol View's next event will feature pianist Cary Ward on July 10.