Former UNL coach speaks on Super Bowl Sunday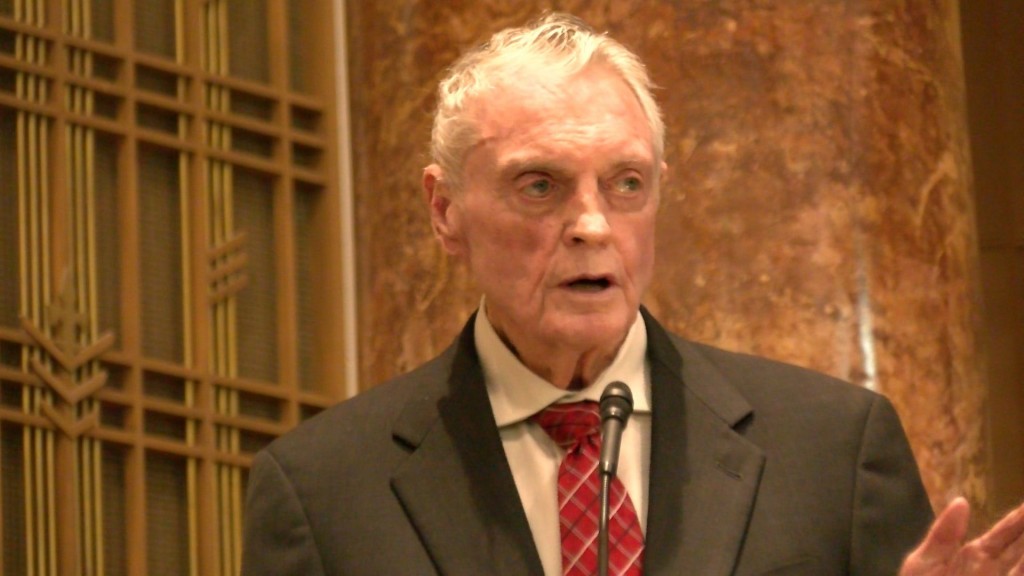 SOME LINCOLNITES GOT TO HEAR FROM A LOCAL LIVING LEGEND ON SUPER bOWL SUNDAY.
FORMER UNL COACH AND ATHLETIC DIRECTOR TOM OSBORNE SPOKE ABOUT LEADERSHIP AND Discipline AT FIRST UNITED METHODIST CHURCH.
HE SAID DURING HIS TIME OF COACHING, HE NOTICED EACH GENERATION AFTER THE NEXT NEEDING MORE EMOTIONAL GUIDANCE.
"So, I was beginning to spend more time with personal issues and less time with X's and O's and practice schedules and those kind of things," said Osborne."So, when you give somebody the gift of time, you're giving them the most precious gift you could give them."
OSBORNE SAID ABOUT 9 MILLiON YOUNG PEOPLE SAY THEY DON'T HAVE AN ADULT OR LEADER THAT CARES ABOUT THEM.
HE ALSO SPOKE ABOUT TEAMmATES, HIS MENTORING PROGRAM AND ENCOURAGED OTHERS TO LEAD YOUNG PEOPLE AS THEY GROW UP.