Foundation for Lincoln Public Schools names '2020 Inspiring Award' winner
Jones Koffa is this year's winner of the award, his story is inspiring Lincoln Public Schools and his country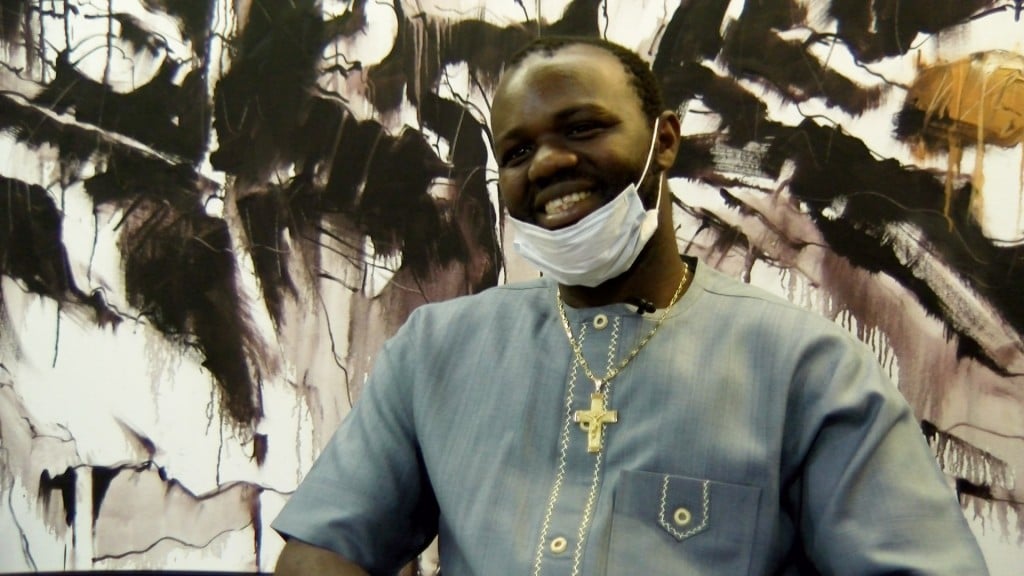 The Foundation for Lincoln Public Schools named Jones Koffa of Lincoln as this year's Inspiring Award winner. The award recognizes students and staff across LPS who have gone above and beyond in the workplace, but also shines a light on those who serve as an inspiration. Koffa is a custodian at Brownell Elementary.
Koffa is more than a superstar in his school, but he's also a superhero to his home country. In 2014, he moved from Liberia to the U.S. through a refugee program. His mother and two of his siblings were able to come with him, but the rest of his family stayed behind. In a country with one hospital, few medications, and poor transportation, Koffa knew he had to help. For the past year, he has been donating portions of his paycheck to the Liberian people to help raise money for medical supplies. Three-months ago, Koffa received a call that changed his life.
"Because of my kindness," he said. "They want me to have a position over there in my country."
Because he decided to give back, the Liberian people want Jones to take a seat in the government. And for him, this is the perfect starting place toward fixing his country.
Jones says he hopes to get funding for medical supplies here in the U.S., before he returns to Liberia. However, there's no doubt, he's excited to get back to his country and family.