Beatrice church provides free dresses and hairstyles ahead of formal dance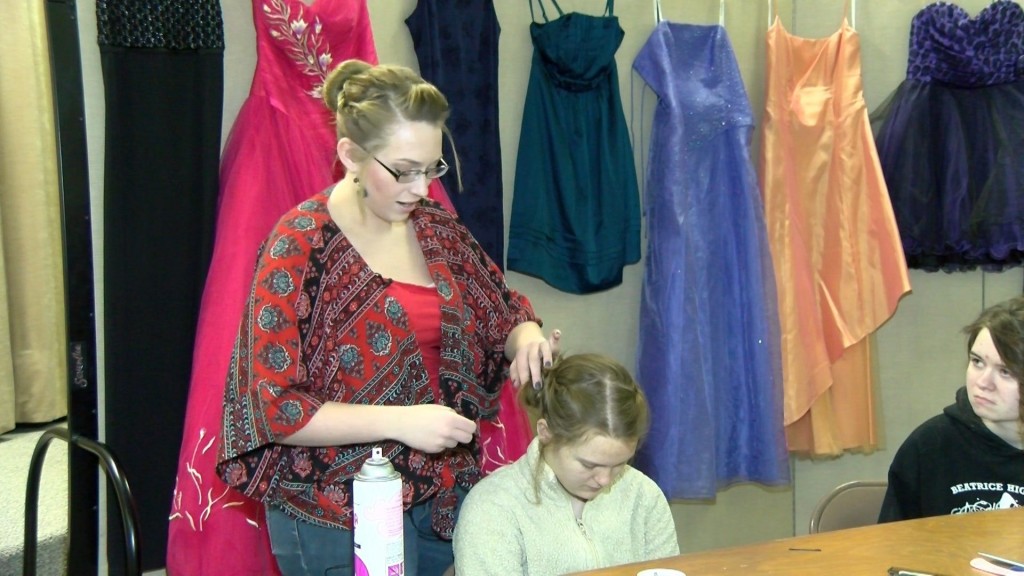 Before the Snowball on Saturday, many teenage girls got their hair done and picked out a beautiful dress for free.
The Cinnderella Connection started in 2004, when some of the church ladies wanted to make sure every teen felt like a princess.
"Dresses are really expensive and it is easier to come here and you can find the same dresses you would get online or wherever but for free," said Emily Bever, a Beatrice teen who chose a dress from the program.
The St. John Lutheran Church has given away hundreds of dresses over the years and they say they are proud to have a new addition this year.
A Beatrice mom volunteered to give free hairstyles to those who couldn't afford to get their hair done at a salon.
"I can remember in high school when me and my sisters, we couldn't afford to get our hair done or our makeup or anything like that," said Emily Wolfenbarger. "I remember sitting in the mirror and I would cry because we couldn't afford to get it done, every girl should feel beautiful."
By offering her services on Facebook, she already had 10 scheduled appointments but took walk–ins until the dance started Saturday night.
The Cinnderella Connection heavily relies on donations and volunteers to keep the service going. The church is now accepting clean formal dresses for any special event and to donate them, just drop them off during normal business hours.