Friends use social distancing to show love to woman with terminal ovarian cancer
A woman with a terminal ovarian cancer had friends to show her love in a special way.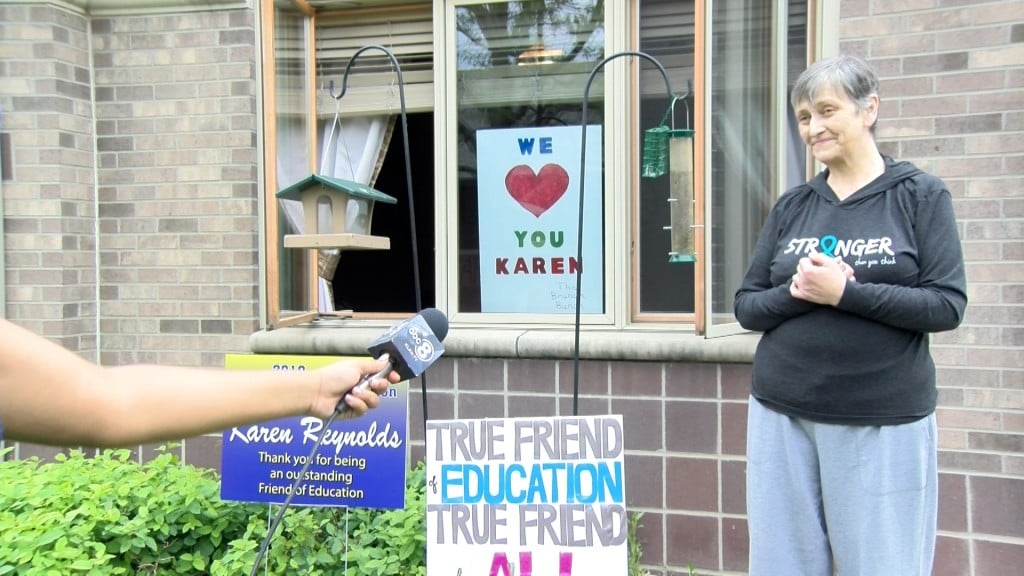 As we all know the quarantines require social distancing, a woman with terminal ovarian cancer had friends to show her love in a special way.
A cancer survivor is trying to enjoy her final days throughout the quarantines well friends and family have poured out love and support through cards and social distancing visits.
"It's difficult especially when you don't know how much time you are going to have left," said Reynolds.
Karen Reynolds is a breast cancer survivor and has been battling ovarian cancer for years. She was in the hospital but now that she and her family know its terminal, they moved Karen to the Monarch, a hospice facility.
There, her family would be able to still visit with social distancing practices. Her son, Curtis Reynolds says it is vital for her to have human connections right now.
"It's been great for people from her life who want to come and say hi to her and understandably that couldn't happen at the hospital," said Curtis. "But the people here are nice and gracious to let us do that here with masks and social distancing."
Her former co-workers and loved ones surprised her with the friend of education award and made signs to remind her of the lives she touched as a music teacher at Tri-County Public Schools.
"I know how important it is when people win that award and for me to receive it just really touched the heart," said Reynolds.
One of her friends started a Gofundme page to help the family because Karen's insurance does not cover hospice care.
"My mom continues to be a very loving and compassionate person even when she's supposed to put herself first it seems and that why so many people have responded to her and why she's made an impact on so many people," says Curtis.
"Thank you to everyone who has contributed to that Gofundme page thank you to my friend Kim who thought of it to start it. It really will make a positive influence on how I spend my last days."
And the family says because they are allowed to visit at the monarch they are trying to enjoy each minute with their mother and friend. To support, visit https://www.gofundme.com/f/8ng4tc.