Fundraiser for Kim Gentrup's double lung transplant is this Saturday
Gentrup was diagnosed with Scleroderma in 2007, family and friend are asking for donations to help relieve financial burden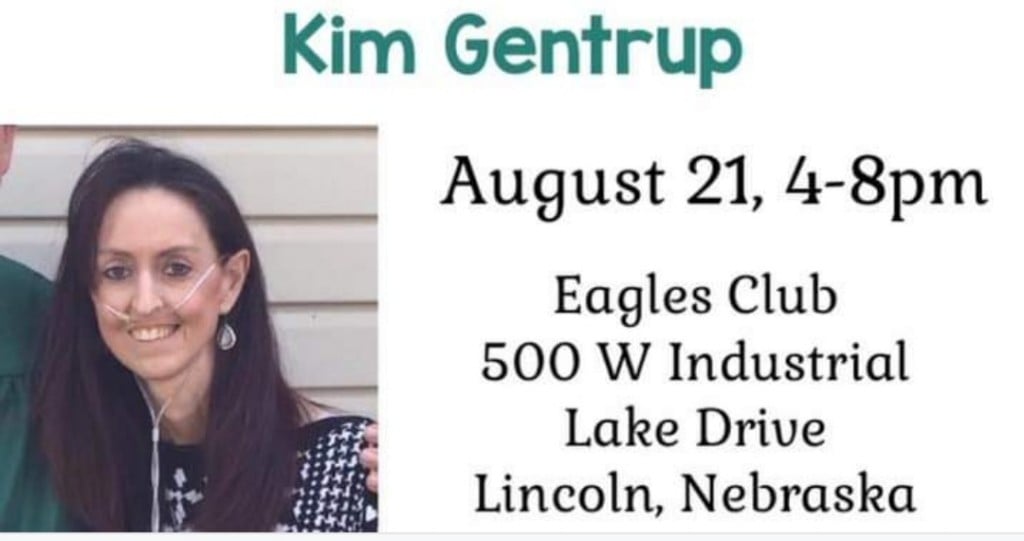 LINCOLN, Neb. (KLKN) – A fundraiser for Kim Gentrup will take place this Saturday, Aug. 21, at the Eagles Club on 500 W. Industrial Lake Drive from 4-8 p.m.
Gentrup has Scleroderma, which is a rare disease that causes her lung tissue to harden. She will spend six months in Arizona while undergoing a double lung transplant.
Family and friends are seeking donations to help relieve the financial burden of Gentrup's surgery.
The fundraiser will serve sloppy joes, beans, potato salad and chips for all attendees.
If you can't attend the fundraiser, you can also donate to Kim's GoFundMe.