Gaga and Bieber sing about Nebraska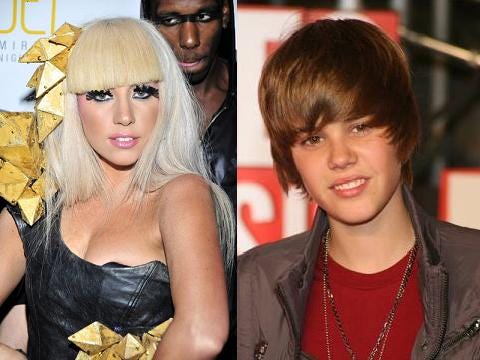 Two of the biggest stars in the music industry have Nebraska on their minds.
A new song released by Lady Gaga called "You and I" has a line in it about her "Nebraska guy" who she's currently dating. That guy is former Cornhusker state resident Luc Carl.
Meanwhile, teen sensation Justin Bieber was recently in the state, headlining a concert in Omaha. Bieber likes to hang out at local malls before his shows. One of those malls, Westroads in Omaha inspired a song.
To hear the songs you can follow these links:
Lady Gaga song "You and I"
Justin Bieber's Omaha mall song