Georgia Southern's win over Nebraska gets display at College Football Hall of Fame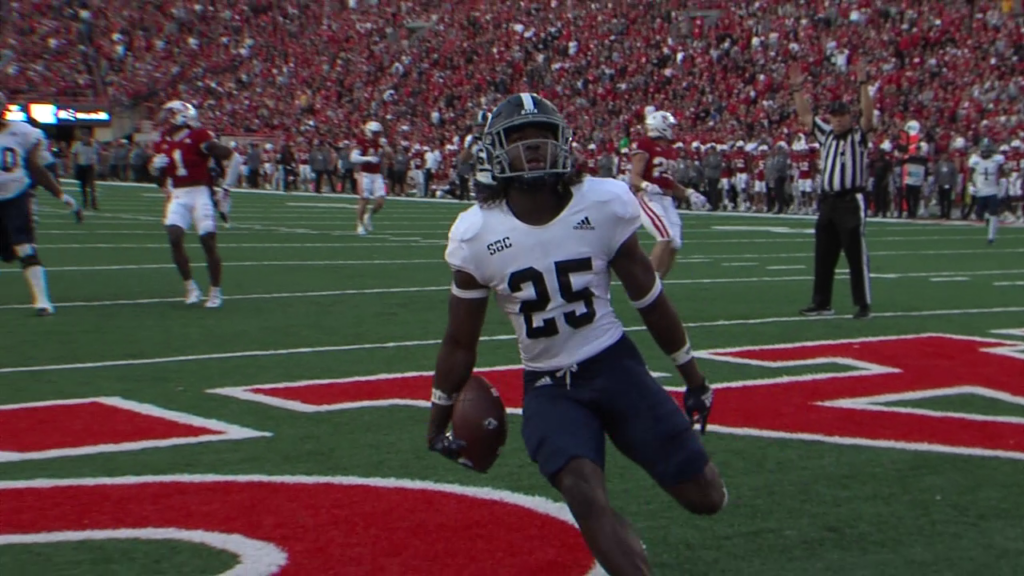 LINCOLN, Neb. (KLKN) – Sept. 10, 2022: A day that will live in infamy for many Husker fans.
And now, Georgia Southern's 45-42 win over Nebraska at Memorial Stadium is enshrined in the College Football Hall of Fame.
In a post to Twitter on Thursday, Georgia Southern showed the new display, which features a jersey, hat, helmet and placard.
"Georgia Southern Upsets Nebraska in Lincoln," the placard reads.
On display at the @cfbhall… 🏈#HailSouthern | #GATA pic.twitter.com/IaUgjMt07k

— Georgia Southern Football (@GSAthletics_FB) March 2, 2023
Nebraska's disastrous game against Georgia Southern is notable for many reasons.
The Huskers' defense gave up 642 yards of offense, the most ever allowed in Memorial Stadium.
The game also turned out to be Scott Frost's final outing as Nebraska's head coach.  He was fired less than 24 hours later.
Husker fans who visit the College Football Hall of Fame in Atlanta may now be reminded of that fateful September game.