Golden Corral shut down after buffet warming unit causes fire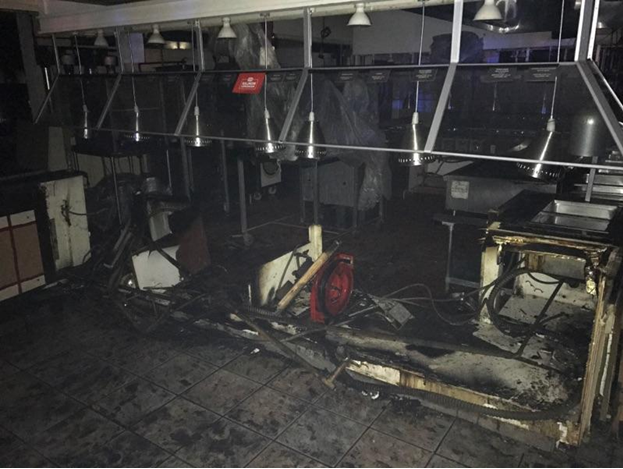 Fire crews responded to a fire at the Golden Corral on N. 27th Street early Thursday morning.
Firefighters arrived around 5 a.m. to find visible flames and smoke inside the restaurant. The fire was put out in approximately 10 minutes.
Fire officials said the flames originated in a buffet warming unit, and that a sprinkler system helped contain the fire to that area.
Estimated damage is $50,000.
The health department was called to investigate and the business is currently closed, fire officials said.