Goodyear blimp makes rare appearance in Lincoln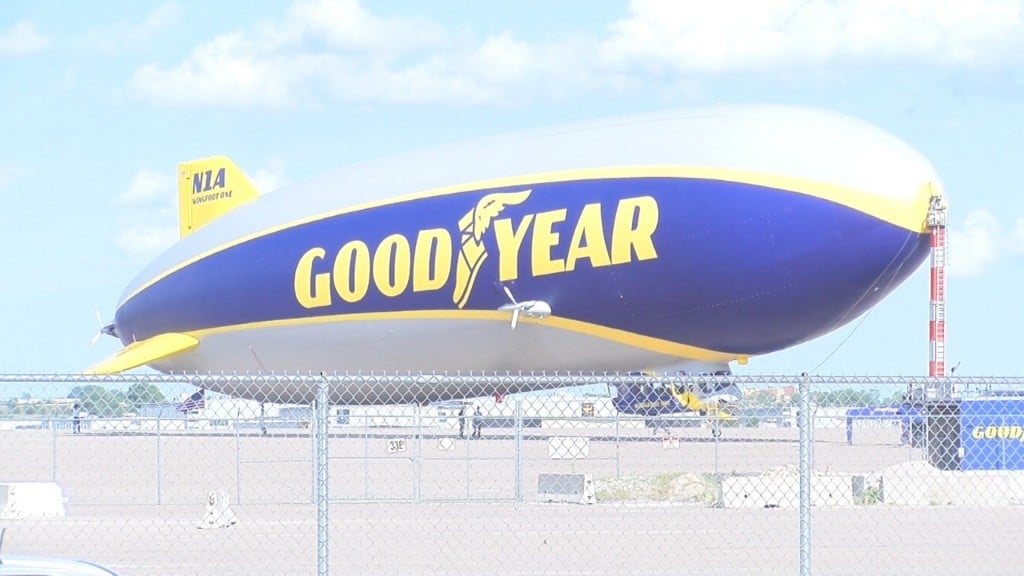 It hasn't made an appearance in Lincoln for well over a decade.
But today, the Goodyear Blimp caught the eyes of many in the capital city.
More than a few families came out to see the blimp in person.

The staple of the sky is on its way to Omaha to celebrate the 45th anniversary of Jensen Auto and Tire.
It caught the eye of many onlookers, some recounting the last time the blimp landed in Lincoln.

"My dad worked here for Goodyear here in town for a long time and I can't remember it was either his 20th or 25th anniversary the last time it was here, and that was a long time ago," said Mike Tupe.
Now, more than two decades later, Mike Tupe took his children to air park to relive his childhood memory.
"It was just something to show the boys, something that I had seen when I was not too much past their age really."
Like Mike's dad, Victor Sinica Jr.'s dad also used to work at Goodyear.
Now at Duncan Aviation, he watched the blimp fly in and land at air park.

"The last time it was here he got to ride it because the plant here did the skin on the blimps," said Sinica Jr.
Whether you have a connection to good year or not – it was still quite the sight to see.
Dozens stopped by air park to take a look, and maybe a picture for the photo album.
"The big thing is it doesn't come around here very often. Once in who knows how long and get the kids picture with it, a memory for us and the family you know," said Mike Tupe.

After its trip to Nebraska concludes, the Goodyear blimp will be heading north to Sioux falls South Dakota.