Gov. Ricketts scores parking ticket while watching Husker football practice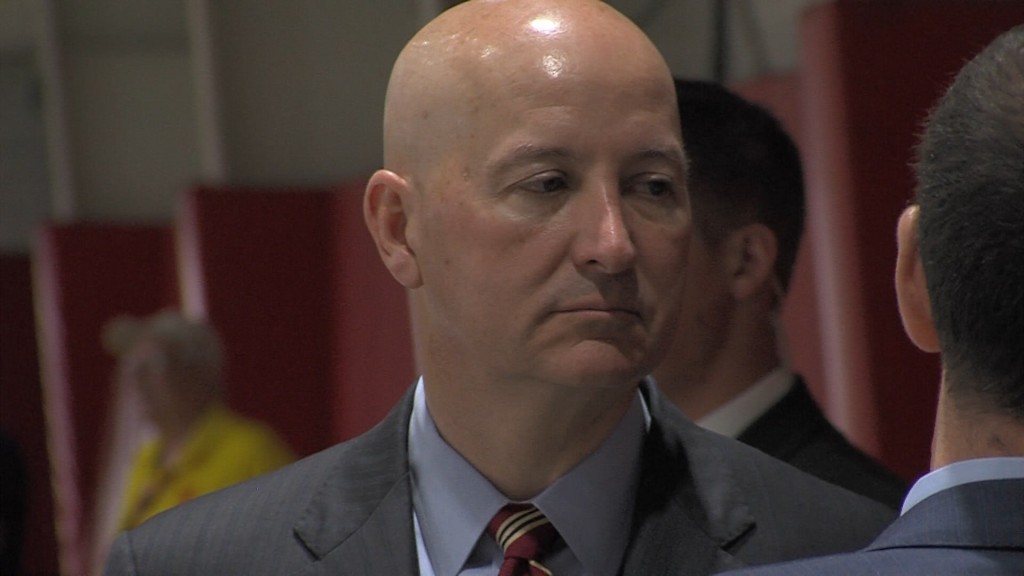 When it comes to parking enforcement at the University of Nebraska-Lincoln, it appears nobody is above the law.
Governor Pete Ricketts was on hand to watch the Husker football team practice Wednesday morning — and got a parking ticket for his troubles, a UNL spokeswoman confirmed.
Ricketts' official vehicle was given a ticket because it was parked between two spaces, the spokeswoman said. The "Comments" section of the $30 ticket read "Over the Line."
The UNL Parking & Transit Services employee who left the ticket was not told the vehicle belonged to Ricketts.
"We enforce our parking regulations uniformly," the spokeswoman said.
The whole thing was a case of miscommunication, as standard policy is for the Nebraska State Patrol to alert UNL parking officials when the Governor is coming to campus. But that didn't happen for his trip Wednesday, the spokeswoman told Channel 8 Eyewitness News.
A spokesman for Governor Ricketts said the Patrol was directed to park the vehicle where it was, and that the ticket was withdrawn "after that was made clear." UNL confirmed the ticket was later voided, and a discussion was had about how to prevent a similar situation in the future.
*** Correction: An earlier version of this article stated the ticket issued had a $35 penalty. It was actually $30.