Governer Pete Ricketts honors 44 high school graduates
Students were recognized for perfect ACT and SAT scores on Tuesday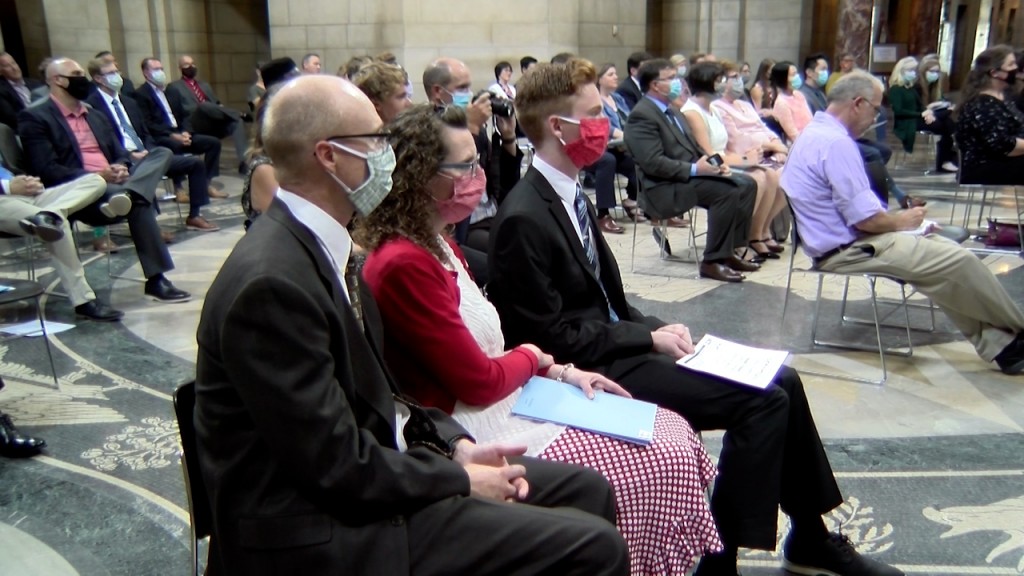 Tuesday afternoon, Governer Pete Ricketts held a ceremony at the state capital building recognizing 44 high school graduates.
The students all earned a perfect score on the American College Testing (ACT) or SAT standardized tests.  Ricketts applauded them for their accomplishments and took a picture with each student on stage. Each student also announced their future plans. Many of the graduates are pursuing careers in medicine, computer engineering, finance and more.
"Whether you go to college in-state or out-of-state, I encourage you all to come back to Nebraska," Ricketts said.
For students like Carter Wenburg, who graduated from Hastings, the event was memorable.
"I'm very glad that the state of Nebraska has allowed this to happen," Wenburg said. "It's been really cool to see how far everyone in the class of 2020 has come. It's a really cool experience."